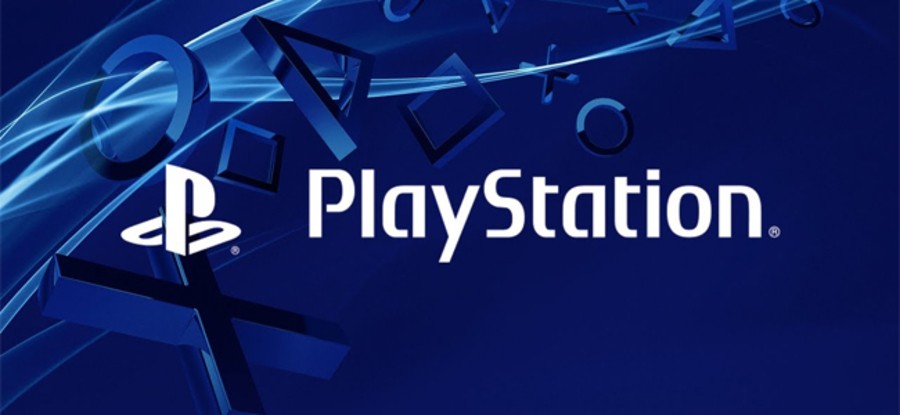 The LA Convention Centre may have only just opened its doors for E3 2013, but the primary press conferences are now over for another year. After a long day of media briefings from Microsoft, Ubisoft, and EA, Sony finally took to the stage late last night to raise the curtain on the PlayStation 4's chassis – and announce that the system will retail for a surprisingly reasonable $399.99. But did the show live up to expectations, or did the Japanese giant fluff the opportunity?
There were some rousing moments during the platform holder's showcase for sure – the most notable coming when SCEA executive Jack Tretton milked every last minute from the confirmation that the PS4 will not block used games. While this probably shouldn't have proved a highlight – it's incredible that we've reached this point at all – the delivery of the news will probably go down as one of the most remarkable instances in E3 history.
As will president Andrew House's almost aggressive confirmation that the console will retail for $100 less than its closest competitor. Both announcements prompted rapturous applause on a scale that we haven't seen since Shigeru Miyamoto turned up to a Nintendo briefing dressed as Link and Don Mattrick confirmed that everyone in its press conference's audience would be getting a free Xbox 360. The latter sure put the gloss on an otherwise lacklustre showing.
And so too did the aforementioned reveals. Last night's PlayStation keynote was certainly not bad by any stretch, but it definitely had some weak spots. Wheeling out an executive from Sony Pictures to talk exclusive programming on the PlayStation Network seemed like an ill-advised move in the wake of Microsoft's calamitous Xbox One unveiling, even if it provided the first signs of a more unified company under the leadership of new overlord Kaz Hirai.
The absence of the PlayStation Vita was also a weak point, relegated to just a few hurried minutes, and devoid of any noteworthy announcements at all. The confirmation that the first two God of War titles are coming to the console was nice, but would have been far better received if it was supplemented by some big first-party games. As it happens, Tearaway and Killzone: Mercenary remain the only big exclusives that we know about from Western studios – and Freedom Wars from Japan Studio was not even present at all.
And content was perhaps an area that the platform holder was weak on across the board. The unbelievable PlayStation 3 montage that opened the briefing was tellingly the strongest sequence of software, with the platform holder reeling off hit after hit in the form of Gran Turismo 6, Beyond: Two Souls, The Last of Us, and many more. Granted, this is a transitional year, but after Microsoft's strong commitment to content during its briefing, we'd expected Sony to bet the bank on new PS4 titles. As it happens, it didn't really have a lot to show at all.
That said, it did do the right thing by glossing over titles that it had already announced during its PlayStation Meeting – though we think that inFAMOUS: Second Son looked good enough to net a stage demo – but in doing so, the platform's lineup came across a touch light. The Order: 1886 certainly looks like an intriguing concept – its visuals on another planet – and Quantic Dream's surprising The Dark Sorcerer demo definitely impressed, but the commitment to software was not as strong as we'd initially expected. The company never really set out a content roadmap for its next generation console beyond inFAMOUS: Second Son, which is due out in the first quarter of next year.
Having said that, given the wealth of first-party studios at Sony's disposal – and the number that have been silent for far too long – it seems inevitable that the titles are going to come, and the platform holder's clearly biding its time in this regard. So, while we would have liked to have seen more from the manufacturer on the night, we're not particularly concerned that it's keeping schtum for the time being.
And it's not like the next generation system's going to be short on software anyway. The company selected its third-party showcases well, with Watch Dogs and Destiny demoing particularly well. The latter may have proved divisive, but it definitely looked the part, and it would be naive to rule out the developer behind the Halo series – even if the studio didn't conduct itself in a particularly amiable manner during the on-stage demo.
And then, of course, there was Square Enix. While the PlayStation maker could have brought down the roof by confirming that both Final Fantasy XV and Kingdom Hearts III would be exclusive to the PS4 – they won't – both seemed worthy of the wait. Prior to the press conference, expectations were at an all time low for Square Enix's promised appearance, but we actually thought that the Japanese publisher knocked it out of the park.
That aside, the indie sequence was particularly pleasing to see, with Supergiant Games definitely deserving of its onstage spot. Titles such as Oddworld: Abe's Oddysee New 'n' Tasty and Octodad are unlikely to shift units, but they'll add a lot of diversity to the platform – and that the company's managed to negotiate console exclusive debuts for the wealth of titles that it showcased further evidences just how much goodwill it's built up within the underground development community.
The conference delivered a fairly even split of highs and lows, then – letdown by some iffy pacing, but lifted by two show stopping reveals. And, as we indicated earlier on, it's the impact of those that this year's PlayStation presentation will be remembered by. There's still a long road until launch, but the momentum is definitely on Sony's side. And we suppose based upon that alone, the company did just enough to steal this year's round of press conference wars. But do you agree?
---
Do you think that Sony's press conference was stronger than Microsoft's? Did you prefer Nintendo's more informal approach? What do you think that any of the platform holders could have done better? Let us know in the comments section below.
How would you rate Sony's E3 2013 press conference? (52 votes)
Please login to vote in this poll.