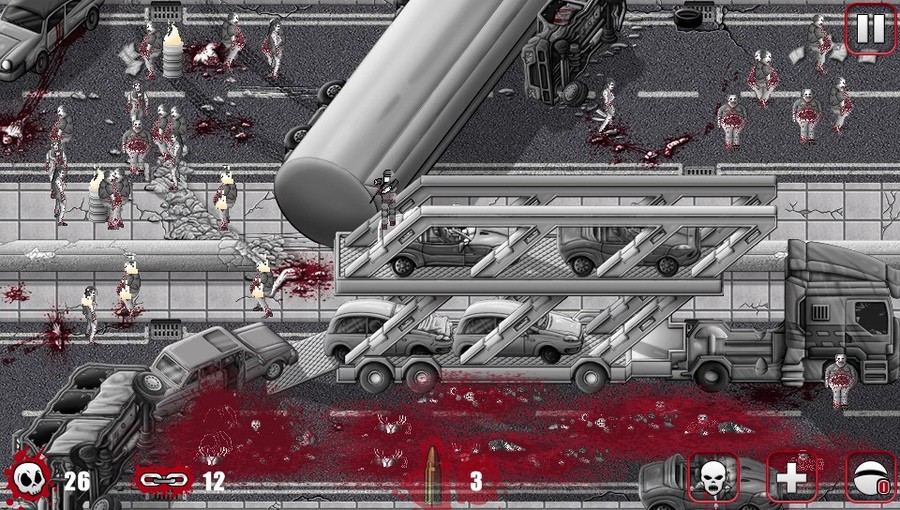 All of that grey, white, and red may not make OMG HD Zombies the prettiest title that you're likely to play on the PlayStation Vita – but it certainly doesn't stop it from being an apocalyptic treat. The PlayStation Minis version of Laughing Jackal's decaying arcade endeavour was easily one of the most addictive titles released on the platform, and now it's getting a complete makeover for Sony's latest handheld.
The overhauled undead eliminator includes revamped visuals, online leaderboards, additional levels, and much more. It also boasts a brand new Prestige Mode, which will allow you to complete the game numerous times – and multiply your score in the process. For those that haven't played the original, it's the chain-reaction mechanics that make this corpse culler a real time sink.
For more on the game, check out the trailer embedded below. It's due out on 19th June in Europe for the lowly sum of £2.99, with a North American release yet to be announced. Will you be adding this to your basket? Let us know in the comments section.
[source blog.eu.playstation.com]