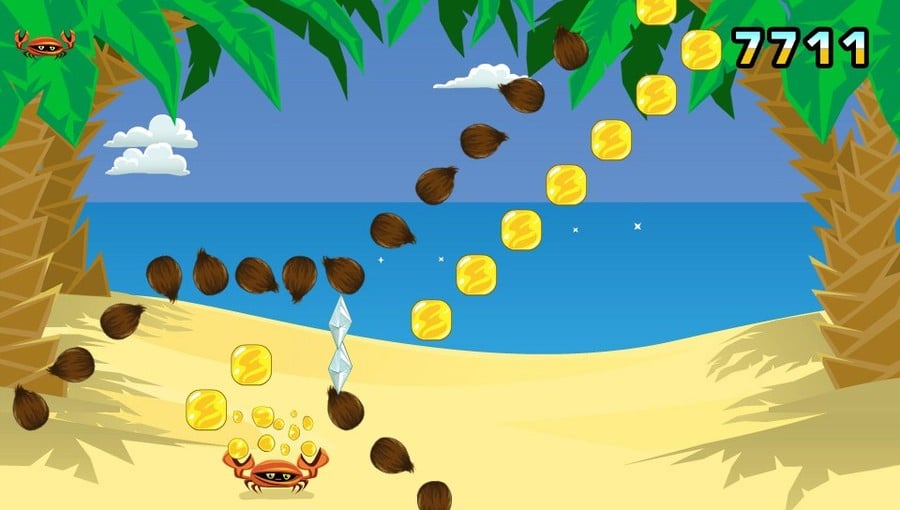 Coconut Dodge may not be the best way to spend company with a crab – we prefer the blighters when they're dressed in batter and accompanied with sweet chilli sauce – but it certainly ranks pretty high on the list. As such, we're pumped to learn that Brighton-based developer FuturLab is mere weeks away from setting free its revitalised (groan) version of the PlayStation Minis classic on the PlayStation Vita. The enhanced remake will be available from 5th June in Europe.
For those out of the loop, the quaint title sees you guiding a colourful crustacean named Clawrence between coconuts, collecting as many jewels as you can carry along the way. It's an extremely simple game, but the moreish level design will keep you coming back for more. The developer's considering a £1.99 price point for the re-release, which sounds more tempting than a seafood linguine and a side of garlic bread to us.
There's a lot more about the history of the game over on the PlayStation Blog. If you're still not convinced, though, point your peepers at the video embedded below for a look at just how addictive the title can be.
[source blog.eu.playstation.com]