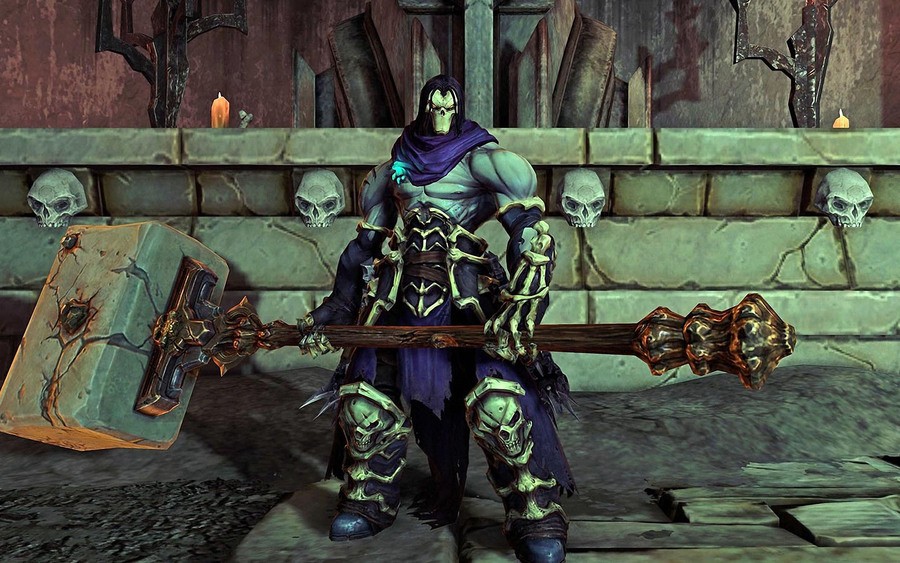 Death's gigantic hammer has fallen on deceased publisher THQ's remaining assets, deeming Nordic Games the new owner of Darksiders, Red Faction, and various other properties. The publisher paid a whopping $4.9 million for the assortment pack of IP, also grabbing MX vs. ATV, Destroy All Humans, and Marvel Super Hero Squad in the process. Borderlands 2 developer Gearbox picked up Homeworld for $1.3 million, while 505 Games paid $300,000 for Drawn to Life.
Nordic Games is probably best known for publishing the Painkiller games, with the upcoming Painkiller: Hell and Damnation due out on the PlayStation 3 later this year. Nothing in its stable currently lives up to the calibre of the franchises that it's purchased, so this could prove a positive move for the relatively unknown firm.
"First and foremost we are very happy about this deal which also turns over a new leaf for the entire Nordic Games Group. In the long term, we either want to cooperate with the original creators or best possible developers in order to work on sequels or additional content for these titles," said CEO Lars Wingefors in a statement.
"A very important point for us is not to dash into several self-financed multi-million dollar projects right away, but rather to continue our in-depth analysis of all titles and carefully selecting different financing models for developing new instalments of acquired IPs."
The company seems like it's got its head screwed on. Of all of the properties that it picked up, we still reckon that Darksiders carries the most clout. Would you be interested in a new entry in the series on the PlayStation 4? Let us know in the comments section below.
[source venturebeat.com]