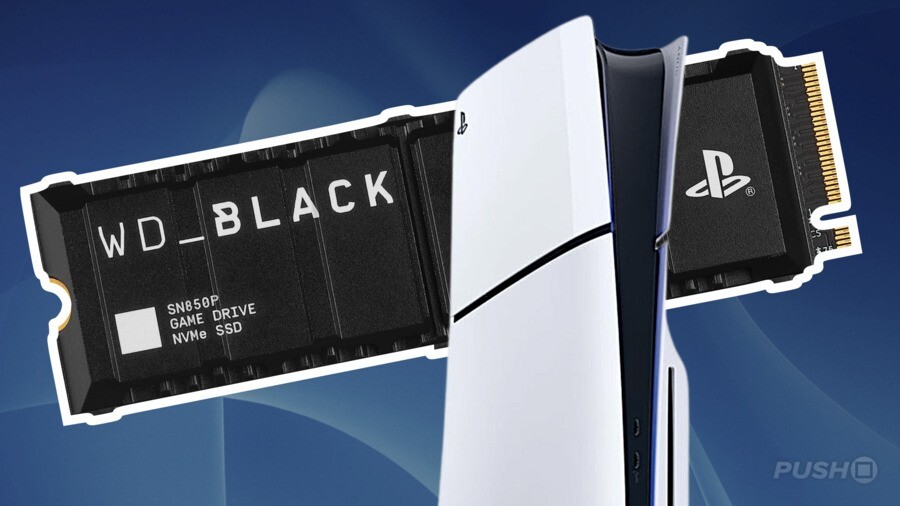 Which SSD drives are compatible with PS5? Sony has confirmed that they will allow you to upgrade your PlayStation 5's included 825GB capacity (See Also: PS5 SSD: How Much Storage Space Does It Have?) by purchasing compatible NVMe SSD drives. However, due to the nature of PS5 you'll need to use an SSD drive specifically whitelisted as compatible by Sony.
Fortunately, as part of our PS5 guide, we're going to list all PS5 compatible SSD drives as soon as they are announced. We'll update this page as more options become available, but in the meantime, click through for additional reading: PS5 SSD: Why It's Better Than HDD.
All PS5 Compatible SSD Drives Announced
At the time of writing, Sony's yet to announce any PS5 compatible SSD drives. It's possible the platform holder may partner with an SSD drive manufacturer such as Western Digital or Seagate in order to offer some officially licensed options at launch. In fact, while the Japanese giant has yet to officially confirm support, Western Digital has advertised its SN850 PCIe Gen 4 M.2 NVMe SSD as compatible with the PS5, but later retracted that information. As a result, we wouldn't recommend splashing out, especially as the Japanese giant has confirmed that it won't be unlocking access to its additional SSD storage slot until later.
We'll be sure to update as soon as we know more.
Wondering why Sony haven't announced any compatible drives yet? That's because the PS5 will require drives that meet it's expected performance levels that current drives simply do not meet. It's expected that the internal SSD will operate at around ~5.5GB/s bandwidth which is far above the levels possible using a current generation PCIe 3.0 drive available today, as they peak at ~3.5GB/s. However, PCIe 4.0 NVMe drives are coming to market soon (this year) and should offer upwards of ~7.0GB/s bandwidth. The downside is that these drives will be expensive. Naturally over time prices will fall but don't expect to upgrade to a 2TB drive anytime soon without considerable cost.
The advice right now is to sit tight and wait for Sony to verify which new drives will work best with their super-fast console.
What About Standard USB External Drives for PS5?
Yes, you will be able to use an existing USB External Drive for PS5, however, you won't be able to directly play PS5 games from it. Instead, you'll be able to store game data there but will need to move it back onto the main drive or a compatible NVMe SSD drive to play it. You will be able to play backwards compatible PS4 games from these devices, though, so if you're thinking of bringing over your existing PS4 HDD for use on a PS5 it's not totally useless. For more information, refer to the following guide: Best PS5 and PS4 External Hard Drives.
---
Will you be buying a PS5 compatible SSD drive for your PS5? Let us know in the comments section below, and be sure to refer to our PS5 guide for more information.