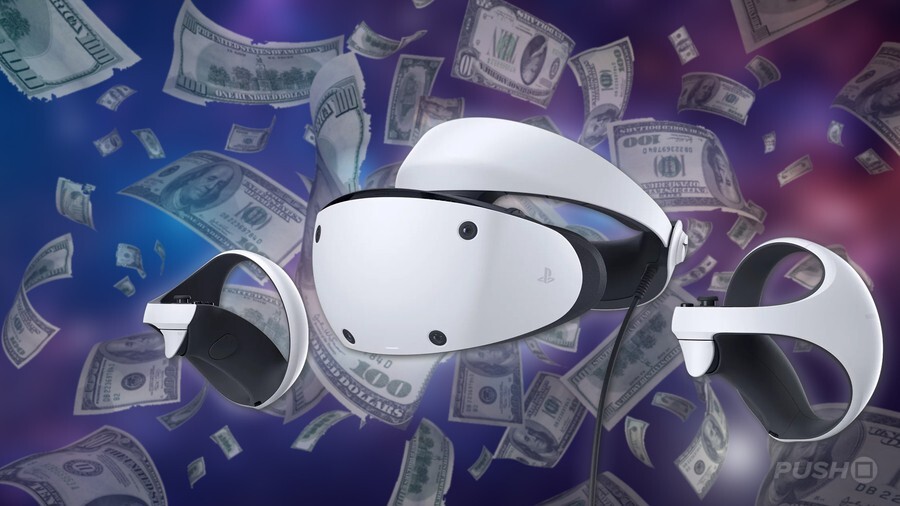 How much will PSVR2 cost? What is the PSVR2 price? Since you're going to need a PS5 to go along with Sony's new PlayStation VR2, we're already looking at a pretty pricy entry point for virtual reality on PlayStation. As such, you'll want to know how much money needs saving. As part of our PSVR2 guide, we're going to share how much PSVR2 will likely cost.
PSVR2 Price: How Much Will It Cost?
PSVR2 doesn't have a confirmed price at the time of writing, but we can still speculate what it might be. At launch, the original PSVR headset was priced at £349/$399. That was more than five years ago, though, so let's compare the launch prices of other VR devices on the market:
Meta/Oculus Quest 2 — £299/$299 for 128GB model or £399/$399 for 256GB model
Valve Index — $999
As you can see, prices are all over the place depending on the platform they're for and what specs are contained within. PSVR2 will be one of the most powerful and up to date VR devices when it launches (See Also: PSVR 2 vs Meta Quest 2 vs Valve Index vs PSVR: Full Specs Comparison), so it's likely to command a high price. However, Sony will also want to ensure it's affordable and accessible to a wide market. You've also got to consider when the headset launches (See Also: PSVR2 Release Date: When Will It Launch?) Furthermore, PSVR2 isn't wireless (See Also: PSVR2 Wireless: Will It Require Cables?) so you won't have to pay a premium in order to ditch cables.
Alongside PSVR2, Sony is releasing new Sense controllers to replace the old and outdated PS Move wands. These are likely to be bundled in with Sony's new device, which may increase the price slightly.
We expect PSVR2 to be more expensive than the original headset Sony put out in 2015, but not by too much. It needs to be accessible to a wide market, especially since the first PSVR device went on to become the best selling VR headset ever. We'll update this guide once we learn more about the PSVR2 price.
---
How much do you think PSVR2 will cost? Share your predictions in the comments below and check out our PSVR2 guide for much more information.