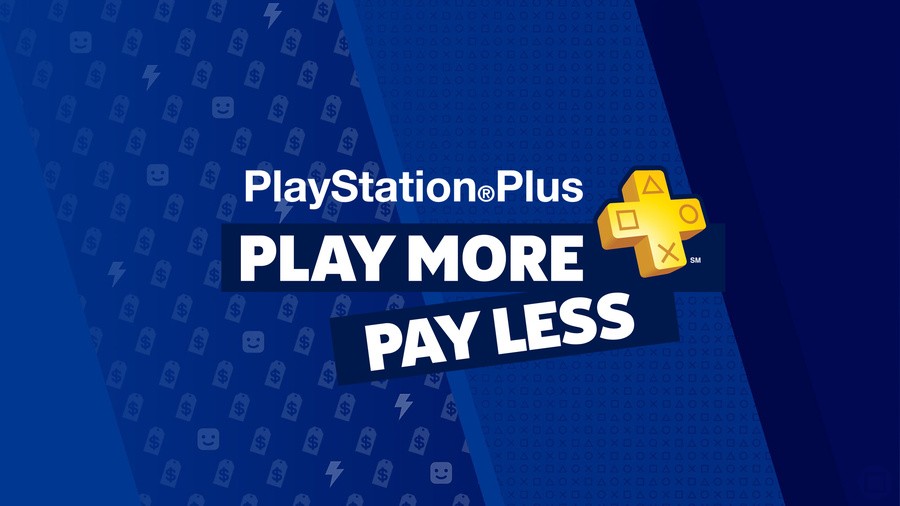 What is PlayStation Plus and is it worth it? Should you subscribe to PS Plus? If you're looking to play games online with your friends, you'll need to sign up for a PS Plus subscription and you might be wondering what sort of benefits that brings with it. As part of our PS5 Guide, we're going to explain what PlayStation Plus is and work out if it's worth signing up or not. For more information, refer to the following guides: All Free PS Plus Games in 2020.
PS Plus: What Is It?
PS Plus is a subscription service available on PlayStation 5 and PlayStation 4 that grants users access to online multiplayer, one to two free PS5 games per month, two free PS4 games per month, the ability to Share Play, up to 100GB of online storage for save data, themes and avatars, exclusive DLC, and discounts on PlayStation Store content.
You can sign up for a PS Plus membership through the PlayStation Store in increments of one month, three months, or a full 12 months. The pricing is dependant on the region of the world you live in. Should you let your PS Plus subscription expire, you will lose access to all the benefits the service has to offer. This includes all the PS5 and PS4 games you have downloaded which were available for free. However, you will regain access to them once you sign up to PS Plus again.
One to two free PS5 games per month are yours with an active PS Plus subscription, with Sony introducing different kinds of games to the service monthly. Sometimes, the Japanese giant will offer two free PS5 titles if a PS5 upgrade is available. The occasional game will also stick around for two months rather than the usual one month.
Two free PS4 games per month are yours with PS Plus and you'll get to keep them once those titles rotate out for new ones. Recent examples of free PS4 games on PlayStation Plus include Rise of the Tomb Raider, Erica, and NBA 2K20.
PS Plus Collection grants PS5 console owners access to 20 extra PS4 games at no extra cost, including God of War, Resident Evil 7: Biohazard, and Persona 5. These games do not rotate in and out on a monthly basis — they're always available and yours to keep with an active PS Plus membership.
Online multiplayer allows you to team up with friends and family through an internet connection to enjoy games as a group. You can fight alongside each other in online co-op or take on the world in multiplayer matches in the likes of Grand Theft Auto V.
Game Help is a feature exclusive to PS5 subscribers that provides hints, tips and tricks for players who have become stuck in supported titles. With a push of a few buttons, you can access a video which details how to solve a puzzle or beat a boss instead of searching for the solution on the internet.
Share Play gives you the chance to share your TV screen with a friend so that they can watch you play or take over and control the game themselves. You can also play a two-player game together with just one copy of the game.
Up to 100GB of online storage means you'll never have to worry about your save data. The PS4 will automatically upload your saves to the cloud, meaning you can download them from another PS4 console once you log in to your PSN account. This also helps when upgrading from a base PS4 to the PS4 Pro.
Themes and avatars allow you to freely customise your PS4 dashboard with themes specific to certain titles or avatars which act as a profile picture for your PSN account.
Exclusive DLC means you'll be able to download content you won't find anywhere else. Recent examples of this include content packs for Call of Duty: Warzone and Fortnite.
PlayStation Store discounts can be had as part of a PS Plus membership, and it means you'll be paying less for PS4 games than anyone else.
PS Plus: How Much Does It Cost?
The price of a PS Plus membership varies by region.
| Region | 1-Month Membership Price | 3-Month Membership Price | 12-Month Membership Price |
| --- | --- | --- | --- |
| UK | £6.99 | £19.99 | £49.99 |
| US | $9.99 | $24.99 | $59.99 |
| Europe | €8.99 | €24.99 | €59.99 |
| Japan | 850 yen | 2150 yen | 5143 yen |
PS Plus: Is It Worth It?
In short, yes. A PlayStation Plus membership is absolutely worth the price of admission. For £49.99 in the UK and $59.99 in the US, a 12-month subscription will give you access to at least 36 free PS5 and PS4 games. This more than covers the cost of the service, and you'll also be able to join multiplayer matches in the likes of Call of Duty: Modern Warfare and Overwatch.
On top of that, PS5 and PS4 save data will be automatically uploaded to your online storage space. This means that you can transfer saves between different PS4 consoles as long as your PSN account is logged in. The feature comes in handy when playing games at a friend's house or upgrading from a base PS4 to the PS4 Pro, or from a PS4 to the PS5. You will also gain access to extra discounts on the PlayStation Store, meaning you can purchase more games at a cheaper price. While those who don't subscribe to PS Plus may gain a 35% discount on a PS4 title, those who do are, on occasion, to a 70% discount. This is just an example as discounts can vary.
On the whole, PS Plus is worth subscribing to based on the three free PS5 and PS4 games you'll get to download alone. However, when you add every other bonus on top of that initial benefit, it becomes a service that is an essential pickup alongside the PS5 and PS4. PlayStation Plus allows you to play with your friends online, offers greater discounts on PlayStation Store titles, and gives you free access to a wide variety of games each and every month.
---
Have you signed up to PS Plus? What free PS5 and PS4 games have you downloaded so far? Let us know in the comments below, and check out our other PS5 guide.