How do you win the Super Bowl in Franchise in Madden NFL 22? Taking a team to Super Bowl glory is the holy grail of American football, and your objective in Franchise is to create a dynasty. As part of our Madden NFL 22 guide, we're going to share some strategies that will help you figure out how to win the Super Bowl in Franchise. For more information on How to Build an Ultimate Team without Spending Money, All Trophies and How to Get the Platinum, and the Best Class for Face of the Franchise and The Yard, click the links.
Madden NFL 22: How to Win the Super Bowl in Franchise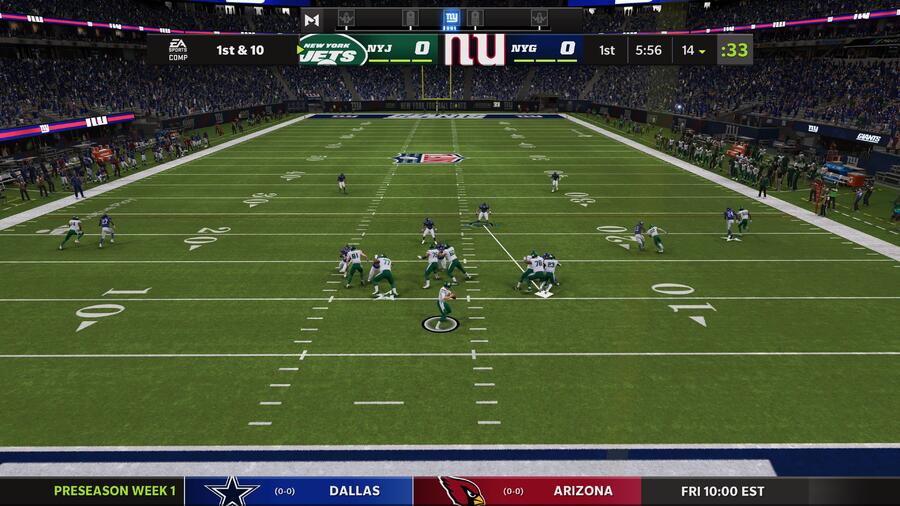 Before you can learn how to win the Super Bowl in Franchise in Madden NFL 22, you'll need to select a team and how you want to approach your campaign. You can go straight to Exhibition and experience any real-life match-up through Play Now then flesh out your Franchise from that. Alternatively, you can set up a new Franchise with any team, and even select which week you want to start at.
You can also choose whether you want to play your Franchise as an Owner, Coach, or Player. As an Owner you'll control every facet of your Franchise, from your performance on the field to the price of hot dogs. As a Coach, you'll mostly be in charge of gameday activities, as well as scouting and contract negotiations. Finally, as a Player you'll be looking to secure your legacy in the Hall of Fame throughout your career.
You can adjust practically every facet of your Franchise through League Settings, including quarter lengths and difficulty. You can also choose how much — or little — you want to control, assigning certain tasks to the computer so you can focus on the elements you enjoy. Madden NFL 22 is designed to be as flexible as possible, so experiment and focus on the areas of the game you most enjoy.
Get to Know Your Team
Before you can take your team on a playoff charge, it's a good idea to get to know your personnel. If you're a fan of the team in real-life, then you'll have a good idea players are superstars and such. For example, the New York Giants are built around Saquon Barkley, and thus he influences everything the team do on offense. This is good information to know, as while it's possible to develop the team any way you like, it means that you're probably going to want to put a focus on running the football and incorporating Play Action to avoid becoming too predictable.
You can then start to make plans about how you want to develop your team. Saquon Barkley is still relatively young, so those playing Franchise with the New York Giants may want to strengthen the team's offensive line or add another wide receiver to open up big plays when the opposition is expecting the team to run. These are just examples of how you might choose to develop your team, but it all stems from a good understanding of your starting roster.
Scout Your Opposition
A new feature in Madden NFL 22 allows you to scout out your opposition. The game will assign an Offensive Gameplan Focus and a Defensive Gameplan Focus which will buff your performance under certain conditions, but you can adapt these based on the data that is provided to you. You should also set Gameday Goals based on how you plan to approach each matchup and your personnel.
For example, there's no point in setting yourself a Gameday Goal of 150 yards rushing if you plan to expose your opponent's secondary and largely attack them with passing plays. This is all self-explanatory, but it's essential that you set achievable Gameday Goals because it's the only way you'll earn Staff Points, which are used to upgrade your staff's Talent Trees.
Upgrade Your Staff
Another reason it's essential for you to get to know your roster is because it will influence how you also develop your staff. Madden NFL 22 sees the addition of Offensive Coordinators and Defensive Coordinators, who can buff your player personnel on the field. However, you'll need to earn Staff Points by completing Gameday Goals in order to purchase upgrades on each staff member's Talent Tree.
It's really important you think about the strengths and weaknesses of your existing roster, and think about how you want to enhance its performance on the field and strengthen it moving forwards. It's worth remembering that some coordinators may eventually be hired by other teams as a head coach later in your Franchise, so while you should think carefully about where you want to strengthen your team, there's always a possibility you may have to start over later in your Franchise.
Improve Your Team
Every roster in the NFL, including even the frightening Kansas City Chiefs, can be improved. If you select Manage Roster and then Improve Team, you'll be provided with some key players available through Trade or Free Agency as well as ratings for every key position in your roster. You'll find the same information when scouting potential Draft picks as well. It goes without saying that you're going to want to improve the weakest areas of your roster, but you're also going to need to keep a close eye on player ages and contracts.
For example, if you have an ageing quarterback on a huge contact, then it may be worth letting him go or trading him away. This will reset your Franchise in many ways — you'll have to trade for a new starting quarterback or Draft one — but it'll free up Salary Cap space for you to improve other areas of your roster. You could then offer bigger contracts to younger stars to keep them with your team or sign a big name from Free Agency.
This is why it's so important to not only manage your Franchise in the short-term, but also have a picture of what you want your team to become. It may take a few seasons for you to achieve your overall goals, but if you're not sure what you're trying to do with your roster then you'll end up with a weak squad that has no hope of winning the Super Bowl. Remember that each season will bring new challenges, and dynasties need to evolve in order to remain competitive. Make the hard decisions, and you'll prosper over time.
Manage Games Effectively
Depending on the type of Franchise you enjoy, you'll probably want to spend just as much time on the field as you do developing your roster off it. It's important if you intend to win big matches that you oversee games effectively. Remember to play to the strengths of your personnel and coaches by devising strategies that not only fulfil your Gameday Goals but also expose the weaknesses of your opponents. Use the clock to your advantage, dragging it out if you have a lead, to extend the length of your possessions and keep the ball out of your opponent's hands.
Also be careful of overworking certain players, as this will lead to injury. You can turn on automatic substitutions in your League Settings if you choose to, but tired players will be represented by a yellow or even red blip in the Formation playcalling screen. As players get increasingly tired, they'll be susceptible to both injuries and fumbles, neither of which are ideal when you're in a playoff push.
Be Aware of Player Fatigue
When you're scheming your next matchup, play close attention to your personnel's fatigue. A Full Pads training session with Starters will grant you more XP, but will also tire out your team. This can lead to injuries. While injuries are a part of the NFL, with its infamous "next man up" mentality, you don't want your superstars going down before a big game — although this does, once again, speak to the importance of having a strong overall roster with plenty of depth.
You can assign different training intensities in the Weekly Strategy screen. Think about the condition of your players and whether they really need additional reps in training or not. The NFL season is gruelling, especially if you're hoping to make a playoff push, so sometimes it can be worth just easing off the drills a little bit and giving your starters time to recover.
---
How do you win the Super Bowl in Franchise in Madden NFL 22? Life the Vince Lombardy trophy, check out our Madden NFL 22 guide, and let us know in the comments section below.