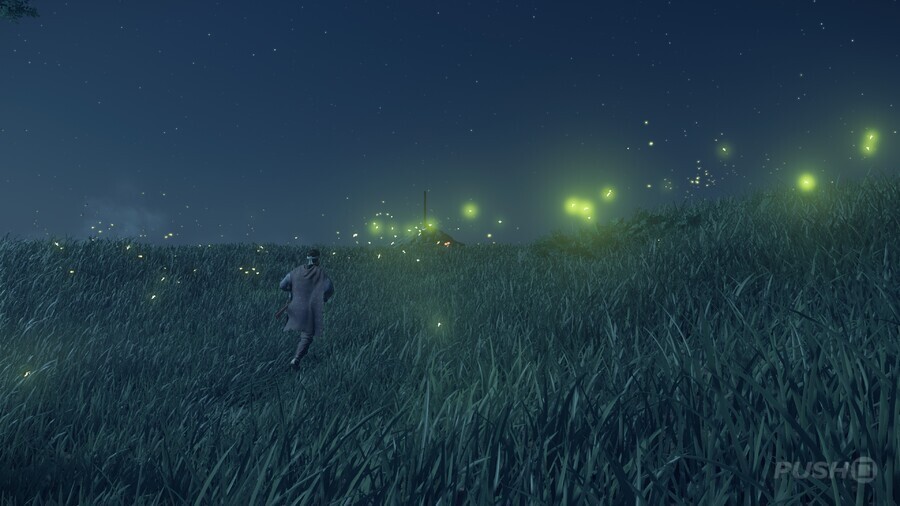 Where do you find a Friend's Grave in Ghost of Tsushima? In order to unlock the Dirge of the Fallen Forge Trophy, you'll need to find this location and perform the flute melody 'Lament of the Storm' while standing next to the grave.
For a full list of all the Trophies in Ghost of Tsushima and how to get them, refer to our in-depth guide: Ghost of Tsushima: All Trophies and How to Get the Platinum.
**Warning: This guide alludes to major story spoilers for Ghost of Tsushima. Please avoid using this guide until you've reached Act 3 of the main story.**
Ghost of Tsushima: Where to Find a Friend's Grave

You'll only be able to visit the grave once you've progressed in the main story. More specifically, you must complete the main story quest 'A Reckoning in Blood' in Act 2.
You can find the grave on a cliff overlooking the sea East of Yarikawa.
Here it is on the map:
Once you're here, make sure you have 'Lament of the Storm' equipped as your flute melody on the accessories screen. Play the song while standing next to the grave and you'll unlock the Trophy.
---
Have you played this sombre melody at your friend's grave in Ghost of Tsushima? Summon lightning in the comments section below, and be sure to check out our huge Ghost of Tsushima guide for much, much more help with the game.