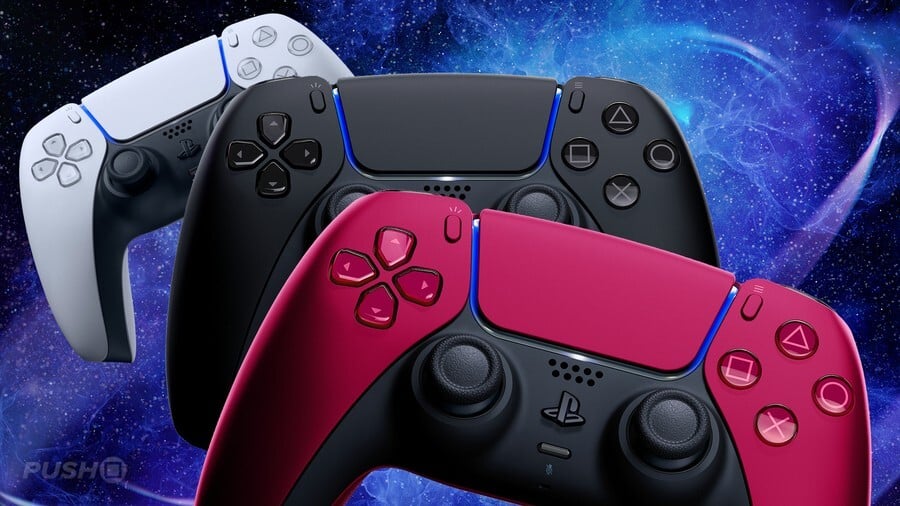 What are all the DualSense PS5 controller colours? As with all previous PlayStation consoles, the PS5's official controller comes in a variety of different colour schemes. Sony usually spreads these out over the course of a generation, but we end up with a wide variety of choice in colours. If you're not a big fan of the default white and black design, you can find alternatives that are more to your tastes.
Below, we're going to show you every DualSense PS5 controller colour scheme to date. Scroll down to see all the DualSense variations so you can pick your favourite. Note: We'll be updating and adding to this guide over time, so keep checking back to discover more DualSense colours as they're made available.
All DualSense PS5 Controller Colours
Here's a list of every official DualSense PS5 controller colour scheme so far.
Original White
This is the standard DualSense colour scheme, and will be what comes with your shiny new PS5 console. It matches the machine's white and black design, and if you ask us, it's pretty darn snazzy. Just don't use it while you're eating Doritos.
Midnight Black
The design PS5 users have been waiting for, Midnight Black is a solid black DualSense controller. Many have become accustomed to the all-black PlayStation pads over the years, so this is a great option if you like your controllers uniform.
Cosmic Red
Cosmic Red is a vivid colour scheme that gives the DualSense PS5 controller a bit of pizazz. Replacing the default white with a bright red hue, this is a fun alternative for those looking for a more colourful controller.
---
Which DualSense PS5 controller colour scheme is your favourite so far? Do you like the normal white and black, or will you opt for one of the newer designs? Tell us in the comments section below.