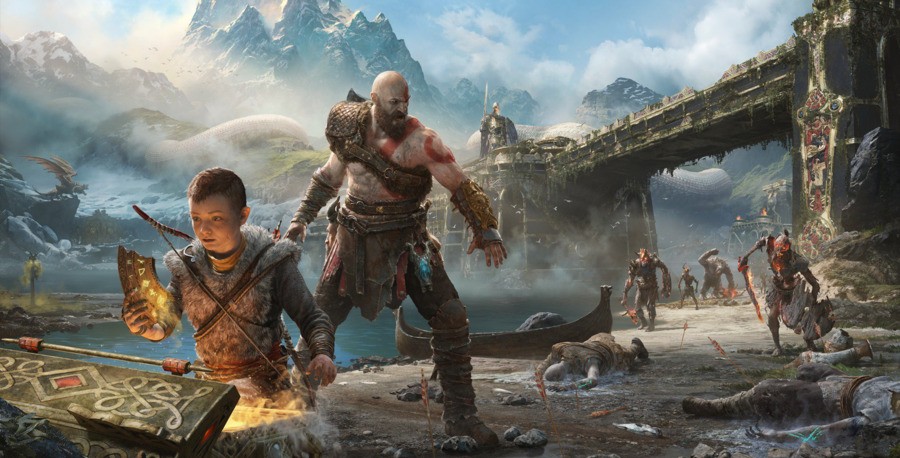 Not for the first time, God of War director Cory Barlog's been a smart arse, and we love it. Not one to shy away from a cheeky tease on Twitter, Barlog seems to have hinted at a sequel to the excellent action title... Again. Now look, we all know God of War 2 -- or whatever it's going to be called -- is an inevitability at point, but you've gotta give Cory credit for his creative streak on social media.
You see, the tweets in question were made over a month ago, dating back to the 21st April. Barlog crafted a string of posts about God of War's development, and while they certainly make for an entertaining read, they also hide a message.
As pointed out on Reddit -- at least, that's where we found it -- the first letter of every tweet, when combined, spell out a very relevant statement, given the events of God of War. It reads: 'RAGNAROK IS COMING'. For those out of the loop, Ragnarok is essentially the end of the world in Norse mythology. There's a massive final battle, gods are killed, and the world's ravaged by natural disasters. When it's all over, the world's reborn. Epic in the true sense of the word.
And yes, as some of you will no doubt be aware, this isn't the first time 'Ragnarok is coming' has appeared as a secret God of War-related message. Just days before Barlog made the tweets, a God of War PlayStation 4 theme was released, celebrating the game's one year anniversary. The theme depicted Kratos and Atreus aboard a boat, and etched on the side of the vessel? Ragnarok is coming.
We guess God of War: Ragnarok does have a nice ring to it.
[source twitter.com, via reddit.com]