Alongside the usual top 10 countdown that culminates in the crowning of Push Square's game of the year, we've decided to expand our deliberations this year. On a select couple of days we will be celebrating different types of games, from smaller indie titles to those that push the boundaries of virtual reality. Today, it's the turn of PlayStation VR. These are the very best PSVR games of 2018.
While we still haven't worked out how to pronounce it correctly, there is one thing we're certain of, Déraciné is the best narrative based title going on PSVR. From Dark Souls and Bloodborne dev FromSoftware, this is a completely different experience from what the team is known for, but that doesn't rule out any similarities.
Exploring the school uncovers an intriguing cast of characters, all of which have their own story to tell. And it's this aspect that really holds the experience together, as an engaging narrative begins to take shape while the gloomy atmosphere of the boarding school bubbles and froths in the background. Déraciné is an essential playthrough for those looking for something outside of the usual experiences to be had in VR. That Bloodborne 2 tease helped, too.
Silver Trophy: Moss
If this was the award for the cutest game of 2018, Moss would be winning proceedings by a country mile. Joining Quill on her quest to save her uncle is an adorable delight as you solve puzzles, manipulate the environment, and dispose of ferocious beetles in order to achieve victory. While short in length, the adventure is thoroughly enjoyable throughout, and the fact that Quill is aware of your presence only heightens things. Who doesn't want to high five with a mouse?
Tetris Effect may be playable outside of virtual reality, but with PSVR, the experience reaches a whole new level. It's an emotional journey through a series of mesmerising stages that place the art of Tetris at the centre of them, but it's also the visual design outside of the blocky puzzler that begs for your attention. You're whisked away to dream-like states of calmness as you leave your body behind in pursuit of an other-worldly state.
It's a special experience that allows you to escape the boundaries of reality, but even when you do reach solid ground, Tetris is still just as much fun to play in 2018 as it was over 30 years ago.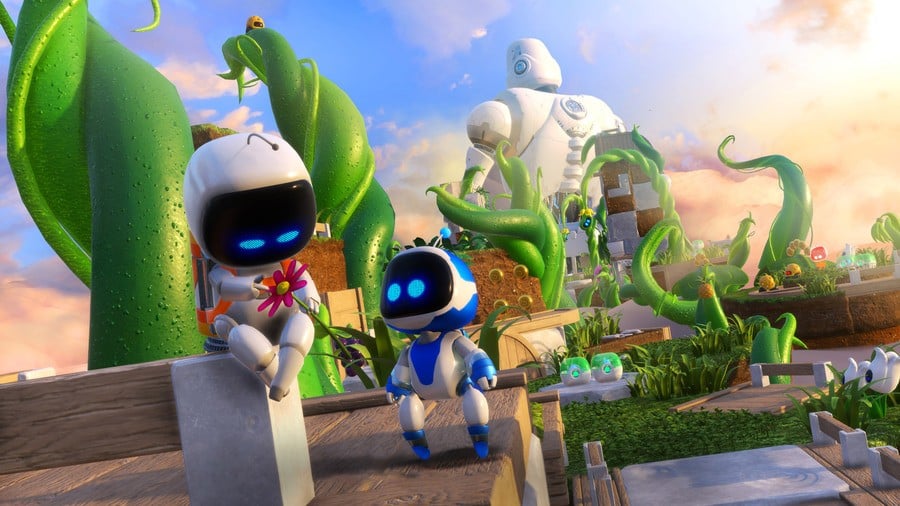 It was never going to be anything else, was it? Astro Bot Rescue Mission is PSVR's killer app, a headset exclusive that can brag about comparisons with Nintendo's Italian plumber. Innovative, imaginative, and progressive, PlayStation's newest mascot successfully crafts an adventure for all ages with delightful platforming, expansive and detailed environments, and mechanics that routinely innovate and never tire. Astro Bot Rescue Mission sets the new standard for the VR space, and it looks like other peripherals have a lot of catching up to do.
---
Do you agree with our choices? Which PSVR games would make it to the top of your list for 2018? Remove the headset and dive into the comments below.
What was your favourite PSVR game of 2018? (53 votes)
Astro Bot Rescue Mission
75%
Please login to vote in this poll.