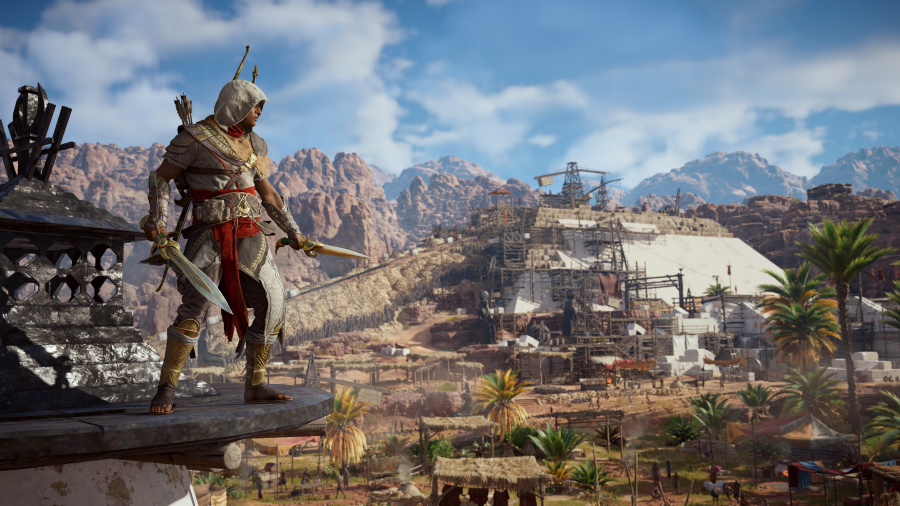 Looks like that leaked release date for the first Assassin's Creed Origins DLC, The Hidden Ones, was accurate. Ubisoft has just announced the first DLC pack will be releasing on 23rd January. However, that isn't the only release date it's revealed. In a press release, the publisher has also plotted out two more add-ons heading to their Egyptian open world.
Discovery Tour by Assassin's Creed: Ancient Egypt is what Ubisoft is calling its brand new mode in which enemy encounters and missions are removed from the experience, letting you take in the sights and sounds of the period in peace. You'll also be able to embark on guided tours "curated by historians and Egyptologists". It sounds pretty cool if you ask us, and it'll be made available for free on 20th February.
Next up is the second major DLC pack, entitled The Curse of the Pharaohs. This focuses on Egyptian mythology, the press release says, and increases the level cap to 55, as well as adding a whole bunch of new outfits, weaponry, and other gear. The Curse of the Pharaohs will be released on 6th March.
These will all be included in the season pass, naturally, or made available separately. Will you be checking out Bayek's DLC adventures? Walk like an Egyptian in the comments below.