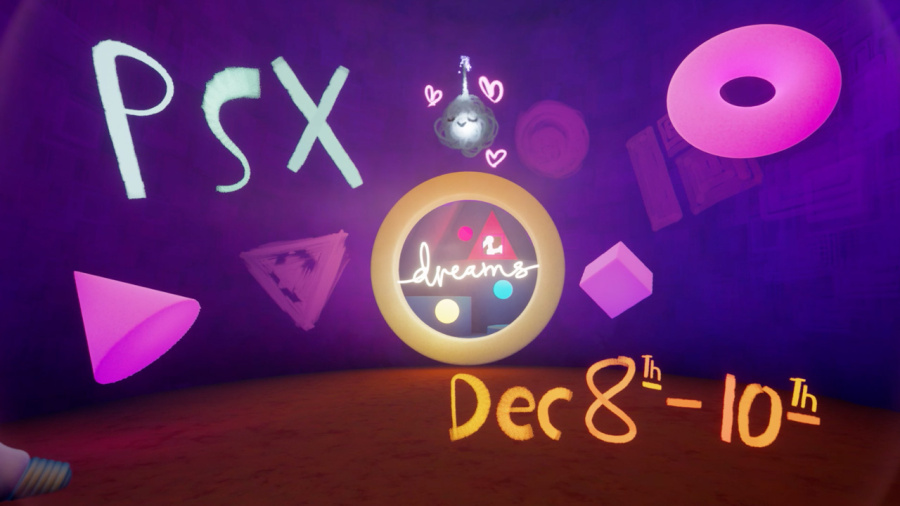 Those attending PSX 2017 next week will have the opportunity to drop by the Dreams booth in order to participate in a Game Jam that Media Molecule's planning. According to the PlayStation Blog, the creative competition will give attendees a crash course in "how quick and easy it is to make games, music, and more just using Dreams".
Of course, those not attending the event in Anaheim will be invited to catch up on the title's progress via a panel hosted by studio directors Siobhan Reddy, Mark Healey, and Alex Evans on Saturday, 9th December at 12:30PM PT. We'll host that live on Push Square so you'll be able to watch it here, and we'll put together a schedule with more time zones over the coming days.
Sounds good, doesn't it? We're really looking forward to seeing more of Dreams as it's unquestionably the most "out there" project in Sony's portfolio, and that's always cause for excitement as far as we're concerned. 
[via blog.us.playstation.com]