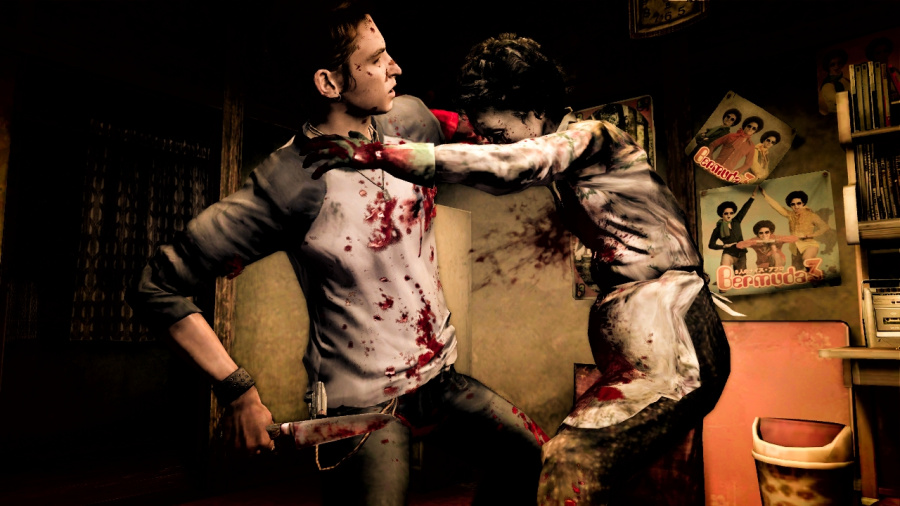 Few franchises are more consistently frightening than Keiichirō Toyama's dark Siren series. The inaugural entry in the first-party horror brand deployed approximately 10 years ago in Japan, and the Silent Hill creator is celebrating the anniversary by posting old pictures of the game's Tokyo Game Show presence on Twitter. Most interesting, though, is that the veteran developer is labelling the snaps with the hashtag 'Siren2013'.
It doesn't mean much in isolation, but there's some speculation that Toyama may be teasing some kind of Siren sequel for the PlayStation 4. Siren: Blood Curse, the last entry in the series, released over five years ago on the PlayStation 3, and is widely considered to be the greatest survival horror game of the generation. As such, a fresh entry would certainly be well received.
However, comments last year suggested that Toyama is actually working on a new Gravity Rush title. Upon winning a Game of the Year gong at TGS 2012, the director Tweeted that he'll do his best "on the sequel" to the PlayStation Vita favourite. Asked if a follow-up was in active development, he simply told fans that "it's a secret".
Seeing as it's been over a year since Gravity Rush's release, we wouldn't be surprised if we got to learn more about Toyama's next project at this year's TGS. But will it be more Gravity Rush, or a brand new Siren? To be honest, we're torn over which we'd rather see. We absolutely adored Kat's debut excursion – but true survival horror games don't come around very often. Can't we have both?
Update: Sadly, there's no new Siren game on the way. "Sorry, we are not making a new Siren – it's just 10 years anniversary," he wrote on Twitter overnight. Oh well, Gravity Rush 2 it is, huh?
[via twitter.com, neogaf.com]