(PS Vita / PlayStation Vita)
Colourful action game for PS Vita.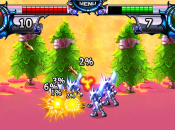 The amiable Reaper
Luc Bernard may still be short of 30 years in age, but he's already something of a veteran to the video game business. Perhaps best known by PlayStation fans for micro-download Mecho Wars, the British designer has also courted controversy at times, with his Holocaust-based Imagination Is the Only Escape bringing buckets of...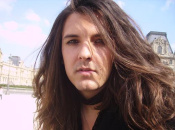 Visionary reckons Vita is the best handheld
Mecho Wars creator Luc Bernard loves the PlayStation Vita. Speaking as part of an exclusive interview, the ambitious British developer, who's currently hard at work on free-to-play action game Reaper, told us that he thinks that the device is the greatest handheld system on the market – and that he'd...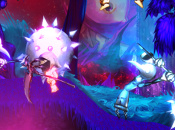 Dead romantic
Reaper has been decaying in a decrepit crypt for some time now. Shortly after the smartphone release of the excellent Advance Wars imitator Mecho Wars, ambitious British designer Luc Bernard set to work on the colourful PlayStation Portable title, promising a trad
Hold on there, you need to login to post a comment...