(PS Minis / PlayStation Minis)
Review
PAL Version
Posted by Damien McFerran
Dashing desperado
The PSP is positively bristling with input buttons, yet Canabalt is a game you can play with just one. Originally conceived as a free-to-play browser game, it made the leap to iOS in 2009, and now graces the PlayStation Network as a PSP Mini.Canabalt's...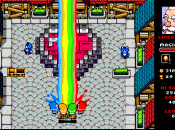 Five games for not much cash
Publisher Beatshapers has announced today that its Indie Bundle - which contains five titles developed by esteemed independent video game makers - is going to be made available on PlayStation Stores all over the globe. The bundle includes Wizorb, Canabalt, Enigmo, Galcon Labs and BreakQuest.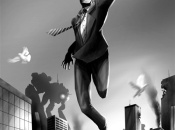 Don't stop moving
What do you do when aliens invade your planet? Run. Canabalt is the simple tale of one man's escape from destruction and world domination, a dash across roof tops as a city crumbles around him. Obstacles pepper his path, and with well-timed button presses you must avoid them so as to gather speed and get as far away as possible...
Hold on there, you need to login to post a comment...