PlayStation Network re-release of Dreamcast classic, Sonic Adventure 2.
Review
USA Version
Posted by Nathan Michalik
Shadow runner
Ever since the release of Crazy Taxi on the PlayStation Network, people have been asking SEGA to port the extremely popular Sonic Adventure 2 to PS3. Originally released in 2001, the game was not only one of the showcase titles for the Dreamcast hardware,...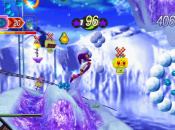 Sonic Adventure 2 also along for the ride
The season of superb SEGA remakes will not end with the excellent Jet Set Radio HD. The publisher has confirmed that it will release both NiGHTS into Dreams HD and Sonic Adventure 2 HD on 2nd October in North America. Those of you in Europe will face a breathless 24-hour wait for the titles to sprint...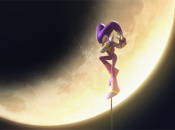 Sweet dreams
SEGA classics NiGHTS into Dreams and Sonic Adventure 2 are escaping the confines of standard definition and jumping onto PlayStation Network in fabulous HD next month. Under the SEGA Heritage label, the duo will be revitalised alongside Jet Set Radio, which is skating its way onto the PlayStation Store in September. We don't hav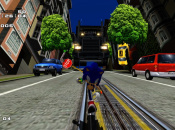 City escape
Fans of urban snowboarding and killer bass lines will no doubt be stoked to learn that Sonic Adventure 2 is set to slide onto PSN later this year. The Dreamcast classic will be getting a fresh lick of paint, similar to other upgraded favourites such as Jet Set Radio and SEGA Bass Fishing. The original Sonic Adventure released on...
Hold on there, you need to login to post a comment...