Virtual world experience for PlayStation 3. Closed down on 1st April, 2015.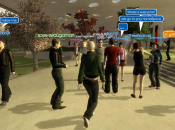 Memories of Sony's madcap virtual world
There's a big 'To Let' sign in the Home Plaza today, and the remnants of makeshift toilet paper streamers scattered about its tufts of unkempt grass. Hours earlier, avatars congregated to wish the virtual world farewell, with one last cabbage patch dance under silky blue skies. Now, the weather is moody, and...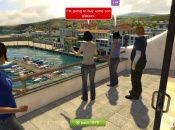 Moved out
Like that final episode of Brookside where Jimmy Corkhill departs the boarded up Merseyside estate for his new life as the lord of a stately home, PlayStation Home has closed its doors for the last time. The service shut down officially at 08:02AM BST this morning according to Eurogamer.net. The servers were packed as congregations...
Hold on there, you need to login to post a comment...