Online-only iteration of Capcom's massively popular Monster Hunter series.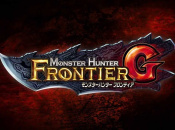 Big catch
Monster Hunter Frontier Online is already out in Japan on the PC and Xbox 360, but the update to the title – named Monster Hunter Frontier G – is being released on the PlayStation 3 later this year in the region. Now the online RPG has received a new trailer, but it might be best to stick the kettle on, as it's ten-minutes long. The...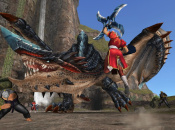 Giant killer
For many people, Monster Hunter is the series that Sony needs to save the PlayStation Vita. Despite finding success on the PlayStation Portable, publisher Capcom has been reluctant to shift the franchise to the Japanese giant's next generation handheld, opting to back the Nintendo 3DS instead. That said, the publisher is clearly not...
Hold on there, you need to login to post a comment...