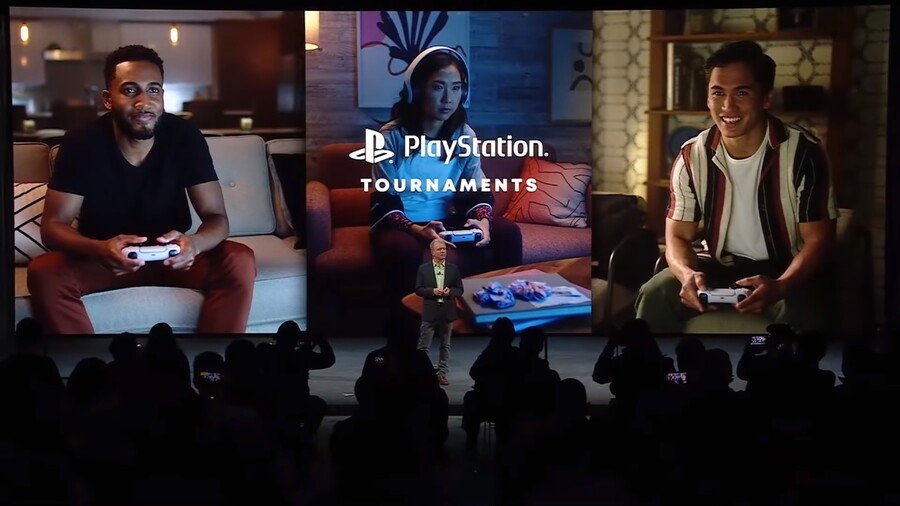 Sony has been pushing eSports particularly hard these past couple of years, and while it's a story that's largely been overlooked by gaming media, a quick glance at the company's YouTube channel reveals just how much of a focus this has been for the firm. There's a dedicated page on PlayStation's official website which tracks schedules, competitions, and prizes. The platform holder also, of course, purchased the EVO fighting game tournament.
It's perhaps no surprise, then, that the company wants to integrate all of these initiatives into its newest console. And boss Jim Ryan touched upon this during the firm's keynote presentation at CES 2022 overnight. Talking about firmware updates to the PS5, he revealed: "This year we are planning to introduce a new tournaments feature."
He stopped short of sharing any specifics, but it's perhaps safe to assume that this will be an application built into the operating system that will easily enable you to enter and watch competitions taking place within the PlayStation Tournaments framework. eSports is big business these days, and it's something that Sony has clearly identified as a major growth opportunity. With Discord also confirmed for the console, it feels like the PS5 could be adding a lot of social functionality this year.
[source youtube.com]