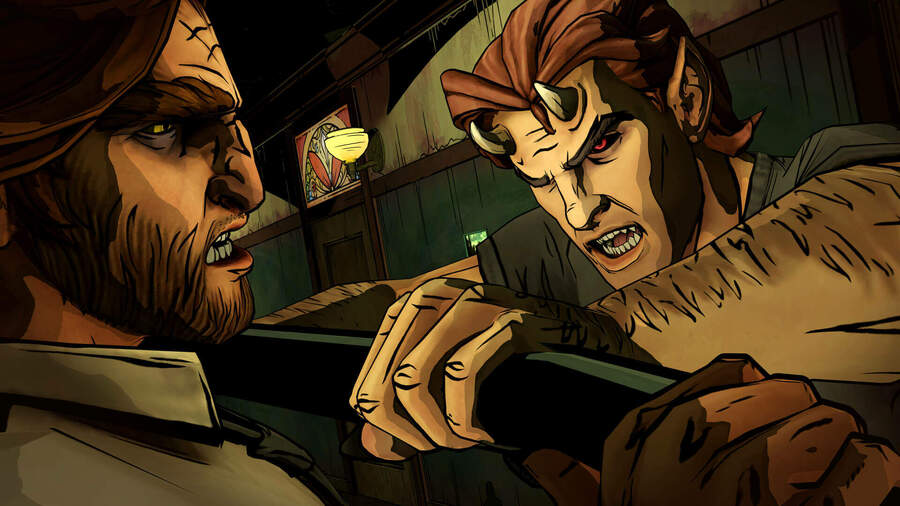 Telltale Games' announcement at The Game Awards that it will be publishing a video game adaptation of hit Netflix TV show The Expanse has reminded everyone this isn't the only project the developer currently has on the books. Cast your mind back two years and you may remember the same studio revealing The Wolf Among Us 2 on Geoff's Keighley's big stage. We've heard absolutely nothing since from the sequel, and the team's latest reveal has raised concerns over the return of Bigby Wolf.
Thankfully, the developer has put minds at ease with a statement on Twitter that promises news on the project early next year. After commenting on The Expanse, it tells fans to "hang in for early next year when we can go deeper into things with TWAU2". Elsewhere, the message stresses how The Wolf Among Us 2 had only gone "into PRE-production in Dec 2019". If so, why announce it so early?
"It's been two years since we first signalled Telltale's rebirth. We've done so much in that time and we have so much more work ahead of us. We'll continue sharing what news we can, when we can. Most important, thank you so much for your support while we rebuild a studio and create new games."
The game itself is unlikely to arrive in 2022, but at least we'll hear about The Wolf Among Us 2 next year. Have you been waiting for news on this one? Let us know in the comments below.
[source twitter.com]