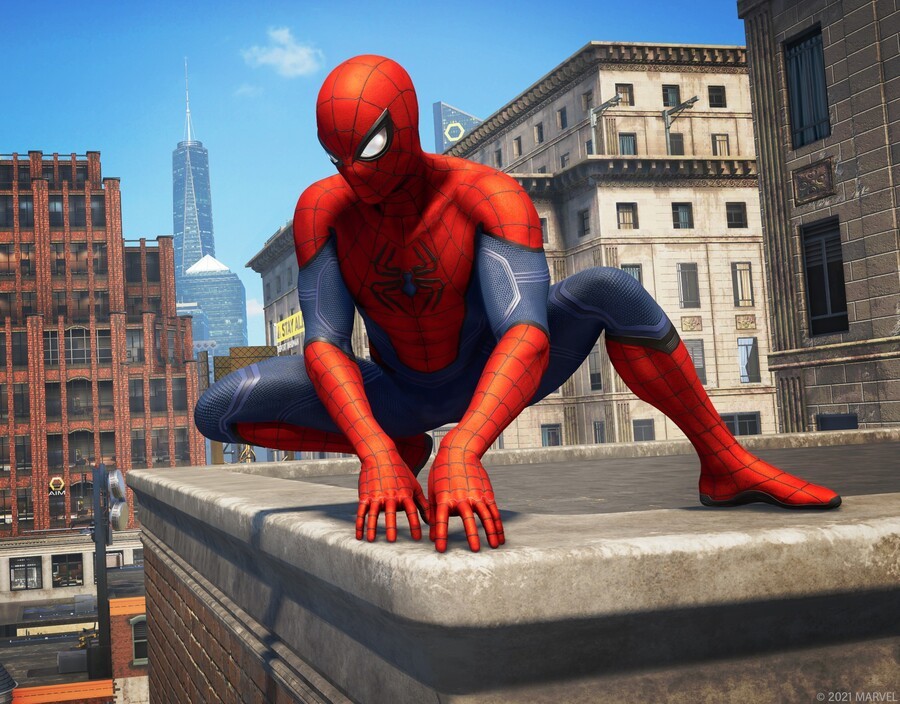 Perhaps the best thing about Marvel's Spider-Man is the sheer array of suits and costumes that Insomniac Games packed into the open world adventure, and the upcoming web-slinging add-on for Marvel's Avengers will be no different. Crystal Dynamics has revealed seven suits on its website which will be available alongside the wall-crawler later this month, and some of them are pretty inspired.
For example, we love the Bugle Boy, which pairs Peter Parker's photo-journalist look with his crime crushing counterpart. Many of the designs have been influenced by contemporary and classic comic books, like the Noir Suit and Spider-Armor. There's a Classic Suit, too, of course – although his Iconic Suit for Marvel's Avengers sports some slick detailing, like compression bands which keep it tight and streamlined.
Presumably you'll need to purchase the majority of these outfits using microtransactions, but it's clear an enormous amount of work has been invested into them, and considering the expansion itself is free – well, it's hard to complain too much, isn't it? You'll be able to take control of Spider-Man from 30th November, and you can catch him in action through here.
[source avengers.square-enix-games.com]