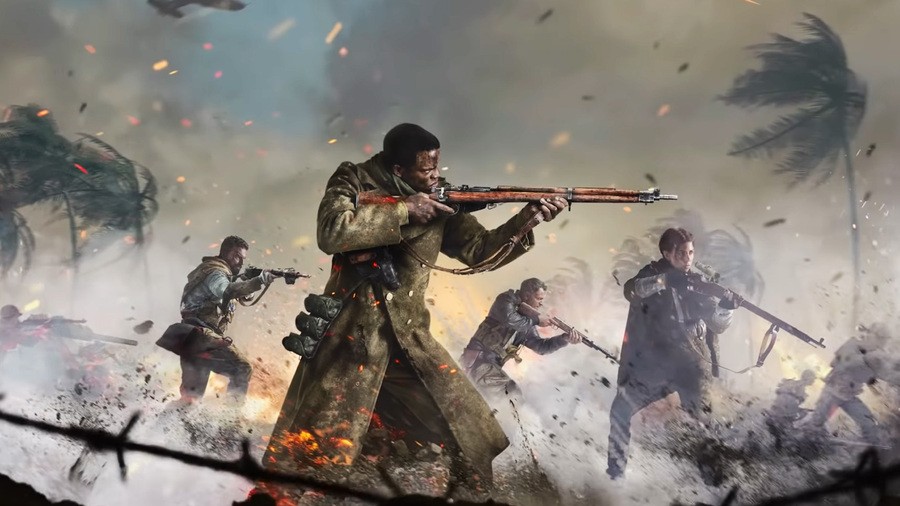 Sledgehammer Games will be offering an uncharacteristically early free trial of Call of Duty: Vanguard multiplayer for the next four days, coinciding with the release of classic map Shipment. Available to download from tomorrow and then playable until 22nd November 2021, you'll be granted access to the full online suite with every mode, map, and weapon on offer. That includes the aforementioned Shipment, which rolls out to all players in a free content update today.
Free trials of the multiplayer modes in past Call of Duty titles have been very common these past couple of years, but never have they arrived as early as this. Reportedly poor sales, at least in the UK, could be playing a part in allowing more people to try the game out for free. Call of Duty: Vanguard apparently had the series' worst UK launch in terms of sales for the past 14 years.
Still, this is only a good thing for those who weren't quite sure about paying full whack for the game. They'll now be able to try out the safe but solid FPS for free. "While Sledgehammer Games certainly hasn't reinvented the formula, it has a lot of content to offer upfront for a multiplayer offering that's still solid. Unoriginal it may be at this point, but you can't fault the lengths the developer has gone to provide for its playerbase this time around," we said in our Call of Duty: Vanguard PS5 review.
Will you be taking Call of Duty: Vanguard multiplayer for a test run this weekend? Let us know in the comments below.
[source callofduty.com]