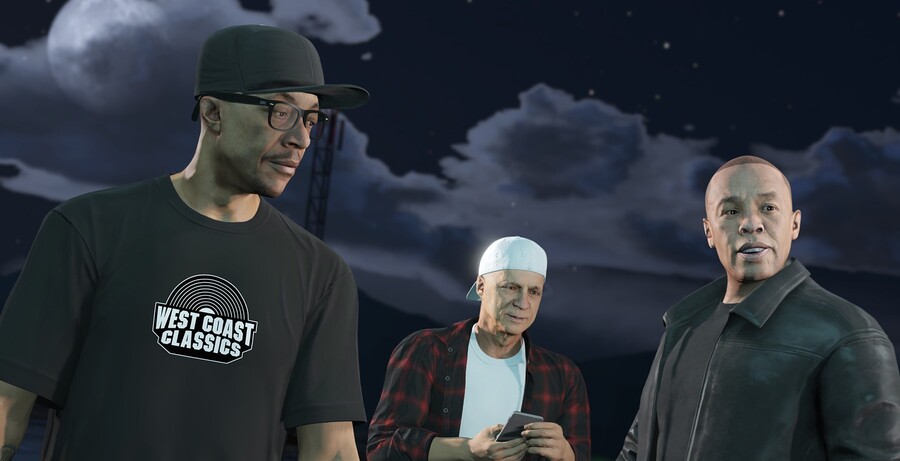 Where there's smoke, there's fire – and something's certainly afoot for the GTA franchise. Earlier this year, we reported on a voice actor who's supposedly playing police chief Captain McClane in the "new Grand Theft Auto series", and now Snoop Dogg has hinted that Dr. Dre is in the studio, working on "great f***ing music" for the "GTA game that's coming out".
The long-time collaborator and Corona commercial star said of Dr. Dre: "I do know he's in the studio. I do know he's making great fucking music. And some of his music is connected to the GTA game that's coming out. So I think that that will be the way that his music will be released, through the GTA video game."
Of course, as was the case with the voice actor, it's unclear what project Snoop Dogg is referring to here. Could there be new music in upcoming collection GTA: The Trilogy – The Definitive Edition? Or could the songs be part of an upcoming GTA Online update? Dr. Dre and his management did make a cameo in the Cayo Perico Heist, after all.
Everyone is, naturally, waiting for GTA 6 – but it doesn't sound like it's releasing any time soon. There are rumours that Rockstar is plotting an evolving map for the next entry in its iconic open world series, but with GTA 5's PS5 remaster not due out until March 2022, we don't get the impression it's imminent. Rockstar, as you'd imagine, has declined to comment on Snoop Dogg's statements.
[source rollingstone.com]