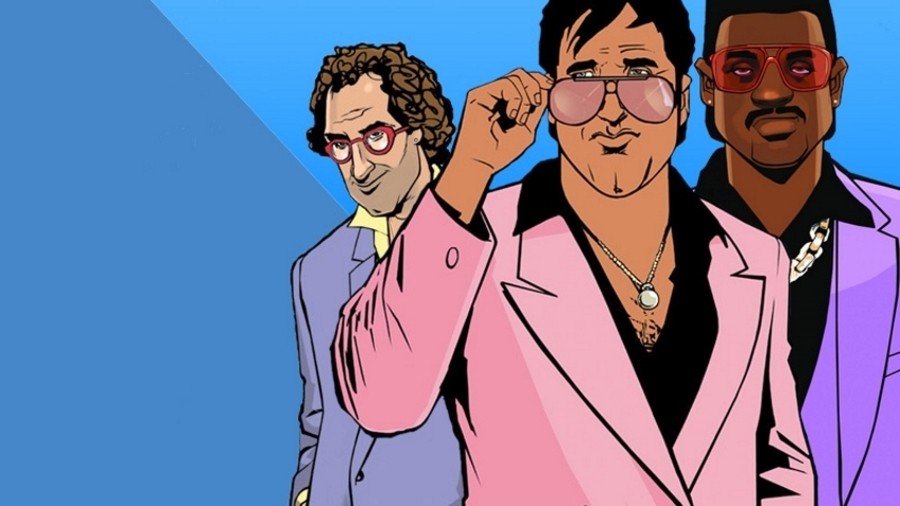 The first details about the upcoming GTA: The Trilogy – Definitive Edition have leaked on a Rockstar support page. While the article has since been removed, its information was shared on the GTA Forums, and confirms some of the improvements we can expect from the PlayStation 5 and PS4 compilation, which is due out this year.
The snippet reads: "Play the genre-defining classics of the original GTA Trilogy: GTA 3, GTA: Vice City, and GTA: San Andreas updated for a new generation, now with across-the-board enhancements including brilliant new lighting and environmental upgrades, high-resolution textures, increased draw distances, GTA 5-style controls and targeting, and much more, bringing these beloved worlds to life with all new levels of detail."
GTA: San Andreas' control scheme is already pretty close to GTA 5, but obviously GTA 3 didn't even have proper camera support, so this will be a big improvement to the gameplay. The high-resolution textures and draw distances should also help to make these classics look more modern, but crucially they don't sound like remakes – more like enhanced ports.
Earlier this week, Rockstar removed the original PS2 trilogy from the PS Store in preparation for these re-releases. Are you satisfied with this list of improvements, or will the proof be in the pudding? Go on a rampage in the comments section below.
[source support.rockstargames.com, via gtaforums.com]