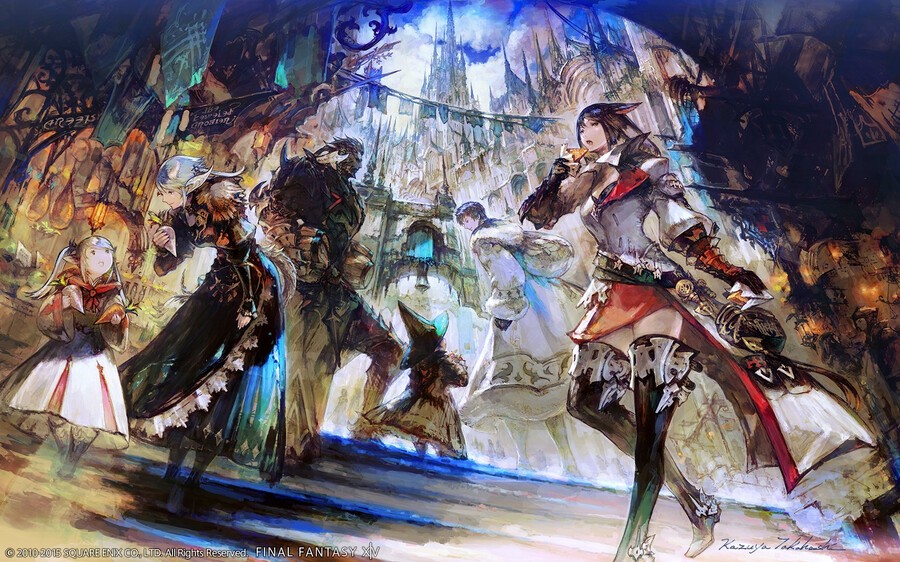 There's simply no stopping Final Fantasy XIV. The MMORPG has gone from strength to strength in recent years, bolstered by superb expansions like Stormblood and Shadowbringers. And now, as we close in on the upcoming release of Endwalker, Square Enix has confirmed that Final Fantasy XIV is the most profitable Final Fantasy game ever. Not a huge surprise given that it's been supported for over 11 years, but still very impressive considering the company that it keeps.
Perhaps just as impressive is XIV's surging player count all these years later. The title has now topped 24 million players, solidifying its status as one of the most successful MMOs of all time. For reference, XIV hit 4 million players in 2015 — so that's an additional 20 million players in the space of six years. Square Enix has managed to grow the title's player base significantly with the launch of each expansion, which is not how things usually pan out for most games. Again, there's just no stopping it.
As for the future of XIV, director and producer Naoki Yoshida says "Moving forward, we're going to spare no expense with our investments to ensure that this game continues to be one which our players can enjoy." Exciting stuff.
Unsurprisingly, Final Fantasy XIV ended up ranking quite highly on our reader-voted Best Final Fantasy Games list. Given the game's continued growth, we wouldn't be at all surprised to see it climb even higher the next time that we ask for your input.
[source ign.com, via twitter.com]