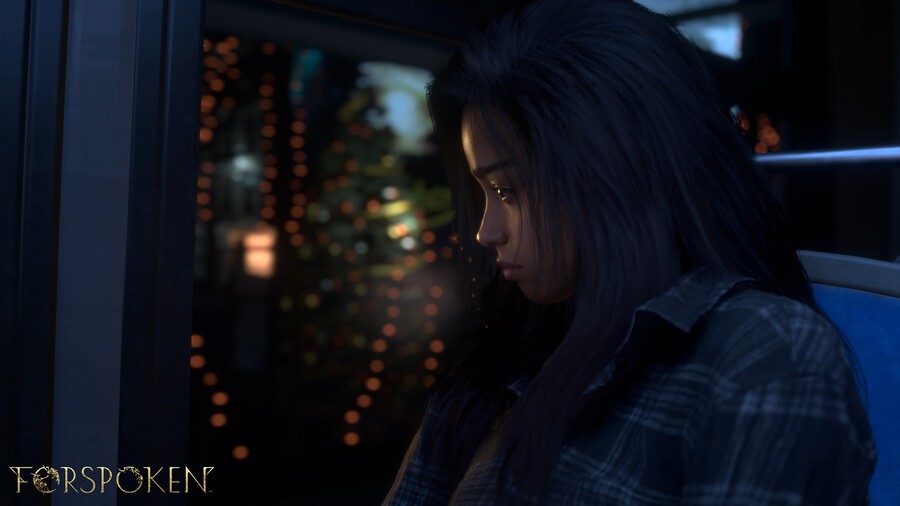 Amy Hennig of Uncharted fame is part of an all-star writing cast on PlayStation 5 console exclusive Forspoken, which is interesting because a lot of Twitter messages flying during the title's PlayStation Showcase trailer were blaming the dialogue on bad Japanese translations. Gary Whitta, who penned Rogue One: A Star Wars Story, is also involved – along with actor Todd Stashwick and Allison Rymer.
Here's the pitch: "Playing as Frey, you'll need to harness newly discovered magical abilities to battle the terrifying monsters that inhabit the land. To have a chance of returning home, she'll also have to contend with the Tantas – destructive and twisted all-powerful matriarchs who have dominion over Athia."
Ella Balinska, who plays Frey, will be accompanied by a magical, sentient bracelet named Cuff, who'll operate as a kind of ally to the main character. The music in the trailer has been composed by God of War's Bear McCreary, but Garry Schyman of BioShock fame is also working on the soundtrack. Tons of talent attached to this project, then.
[source blog.playstation.com]