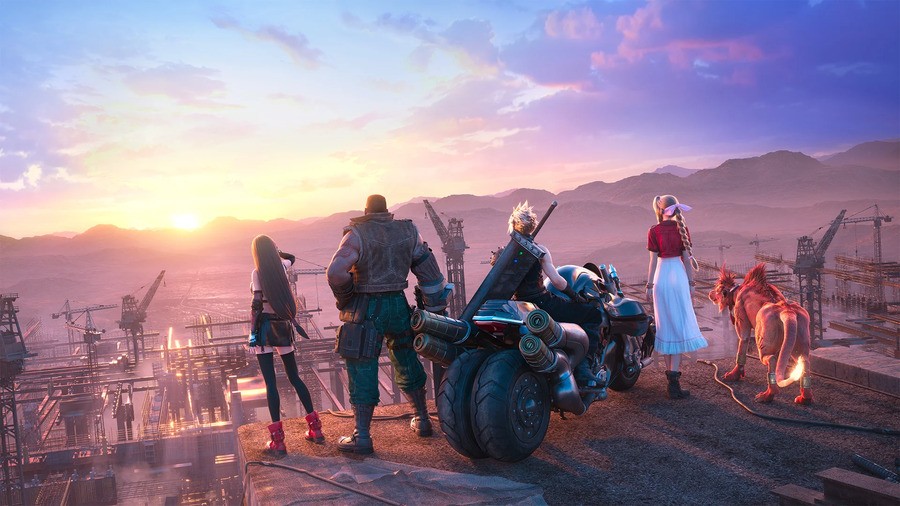 The PlayStation Store Big in Japan sales always seem to have some of the best game line-ups and discounts on the digital storefront, and this latest batch is no different. Available now on the UK, EU, and US marketplaces, every deal listed below will stick around until midnight on 6th October 2021. You're here to learn what those all-important price drops are, though, so let's get stuck right in.
PS5 users can buy Final Fantasy VII Remake Intergrade for £49.69/$49.69, Yakuza: Like a Dragon is £32.99/$35.99, and Scarlet Nexus comes in at £29.99/$35.99. Atelier Ryza 2: Lost Legends & the Secret Fairy is £34.99/$41.99 and Balan Wonderworld can be bought for £17.49/$19.99. The PS5 version of Judgment has also been discounted to £22.74, but doesn't seem to be on sale on the US PS Store.
On PS4, NEO: The World Ends With You has already temporarily dropped in price to £34.99/$41.99, the Ninja Gaiden: Master Collection comes in at £24.74/$29.99, and NieR Replicant is £32.49/$38.99. SMT III: Nocturne HD Remaster is now £35.74/$45.49, Earth Defense Force: World Brothers can be copped for £29.99/$35.99, and 13 Sentinels: Aegis Rim is £17.49/$23.99. Final Fantasy Crystal Chronicles: Remastered Edition is just £9.99/$11.99, Persona 5 Royal comes in at £22.49/$23.99, 428: Shibuya Scramble looks to be £6.74/$7.49, and Ni no Kuni II: Revenant Kingdom drops to £6.71/$8.99.
For a full list of every PS5, PS4 title included in the new PS Store Big in Japan sale, UK and EU readers can head on through here while US users should click this link. Will you be buying anything this time around? Post your digital haul in the comments below.
[source psprices.com]