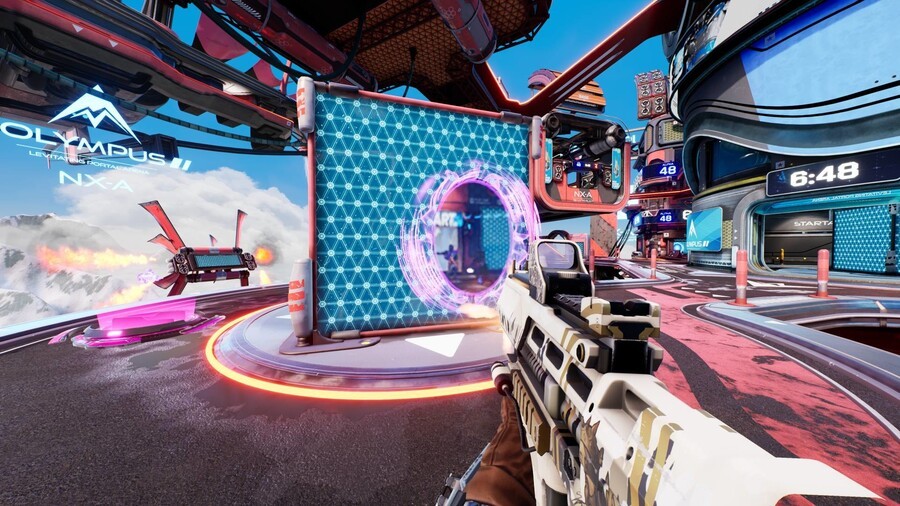 Splitgate is the indie game success story of the moment. The free-to-play first person shooter has seen a surge in popularity since the launch of its extremely successful beta test on PlayStation 4, such that the servers have been strained for weeks. Developer 1047 Games recently secured more funding and delayed the final launch, meaning it can get a handle on things so everyone has a smooth experience. In the meantime, there's a server queue system letting people in periodically.
All this server trouble has meant other priorities have gone out the window, but as it so happens, the team is planning to bring the game natively to PS5 in the future.
In a recent Q&A session, 1047 Games confirmed that current-gen versions of the portal-fuelled multiplayer shooter are on the way. In fact, there might already be a PS5 version of Splitgate were it not for the immense server issues. As for what the PS5 upgrade might bring to the table, there are no firm details yet, but CEO Ian Proulx said "there are some obvious things that pretty much every game is doing that we will explore doing". Perhaps a resolution bump and some DualSense features? We'll have to sit tight for now.
If you want to give this interesting title a shot, you can find out about the current server queue times through the link, and read lots more about the game in our Splitgate guide.
[source gamingintel.com, via gamerant.com]