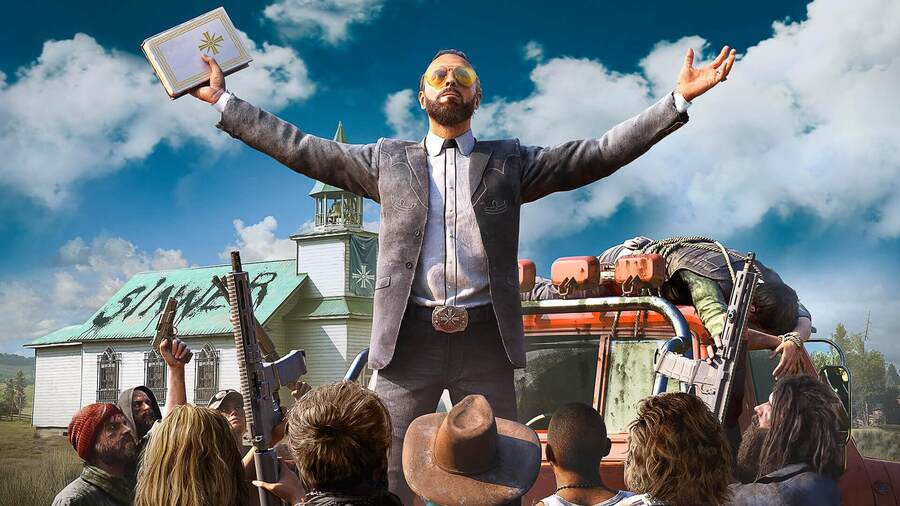 If you're looking forward to playing Far Cry 6 this October but you haven't gotten around to checking out its predecessor, Ubisoft is offering you the chance to play it completely free of charge. Far Cry 5 — that's the full game — will be hosting a free weekend of play over the next four days. It all kicks off tomorrow at 8am BST, and the offer sticks around until the same time on Monday morning.
You could probably blast through the main campaign during that period if you're committed, but if not, the game is heavily discounted on the PS Store until 18th August 2021. The base version is currently £6.49/$8.99 with a PS Plus subscription. Through roughly another tenner on top and you can cop the Gold Edition, which bundles in three pieces of DLC.
When we reviewed Far Cry 5 back in 2018, we awarded it a 7/10 rating. Seems worthwhile if you're playing it for free?
[source ubisoft.com]