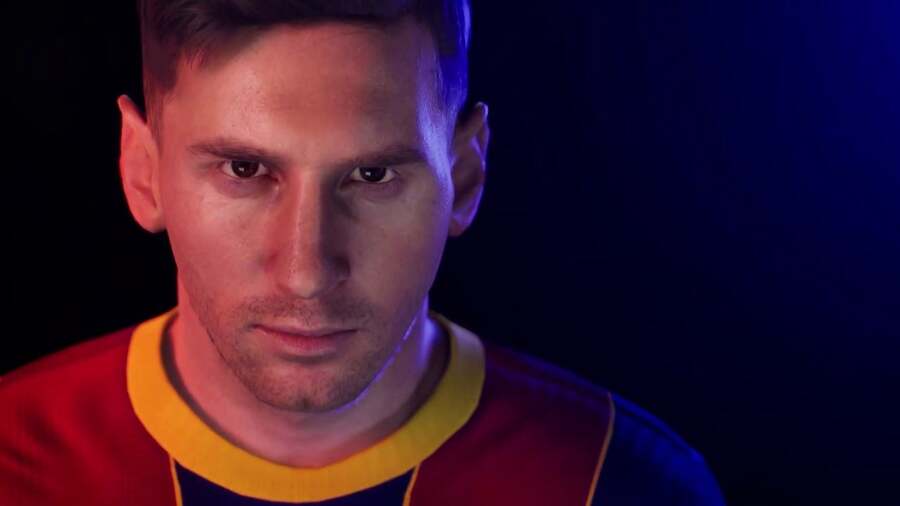 The next-gen Pro Evolution Soccer game could be a massive departure for the soccer simulator, as rumours swirl that the series may be poised to go "properly free-to-play". Konami has, for the last few years, released PES Lite as a free alternative to the main game, which focuses on the franchise's Ultimate Team mode, MyClub. The implication here is PES 2022 will go beyond that.
Word comes courtesy of a VGC podcast, in which editor Andy Robinson alluded to the Japanese publisher "really changing it up" with this year's title. He didn't elaborate any further – and didn't specify a source, just noted that it's what he's heard – but it would certainly represent a seismic shift for the series, and sports games in general.
In an unprecedented move, PES took a year off with eFootball PES 2021: Season Update, effectively releasing a roster refresh while it focused on transitioning to the Unreal Engine behind-the-scenes. A move to free-to-play could be a concern for franchise faithfuls, who've grown to love Master League and the series' other primary single player modes. How will these be monetised if the rumour is true?
FIFA obviously dominates the football game space, and PES has been forced to scrap for a handful of official licenses. But many feel the gameplay is superior in Konami's effort, with more accurate ball physics and realistic artificial intelligence. Recently it released a rough beta to test the new game's online netcode, but a full reveal is scheduled later this month.
[source youtu.be, via gfinityesports.com]