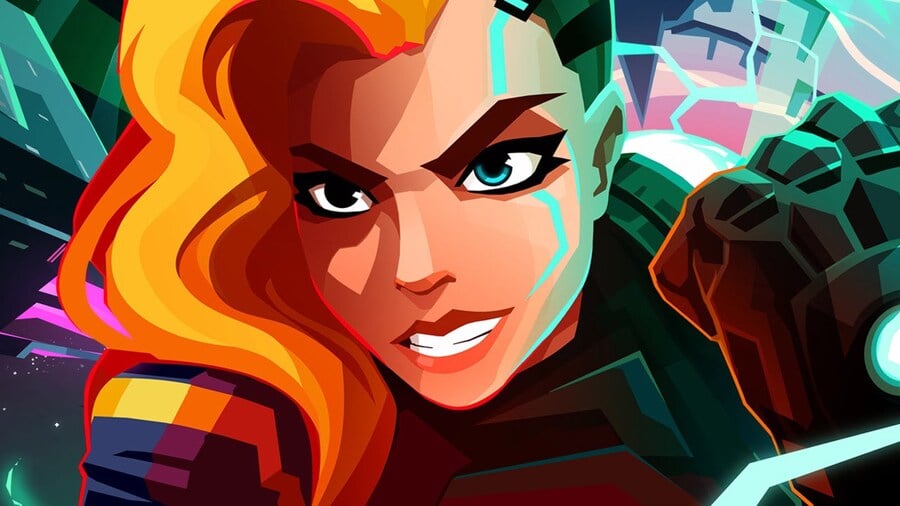 Velocity started life as a PlayStation mini (remember those?) for PSP, but FuturLab's talent was clear in the dinky little action game, and Velocity Ultra soon followed on PS Vita. The critically acclaimed game was praised for its fast-paced, addictive gameplay, and would go on to spawn a sequel, Velocity 2X. This trio of games from the small British studio is wall-to-wall excellent, but that was to be the end of it. Now, though, the developer has just signed a publishing deal on a "spiritual successor".
Working with Thunderful, FuturLab is currently developing a "stylish, high-intensity third-person combat game". James Marsden, founder of the studio and its creative director, seems very excited about the partnership: "FuturLab is celebrating its 18th birthday this year, and we've had the greatest gift of Thunderful signing our ambitious new IP," he says in a statement, calling it a "dream game". He continues: "It sees our studio returning to sci-fi action, possessing the same DNA as Velocity, but with far more ambition, style, and contemporary relevance."
This will obviously be very good news to Velocity fans. Again, 2X was released all the way back in 2014, so it's been a long time since FuturLab has had the chance to work on a game like this. It's seen some success with PowerWash Simulator on PC, but it looks like the studio is now going back to its roots. We expect this game is in the early stages, so probably won't be shown off for a while, but it's good to know it's coming.
Are you a big fan of Velocity? Have you been waiting for FuturLab to return to arcadey action? Tell us in the comments section below.
[source futurlab.co.uk, via gematsu.com]