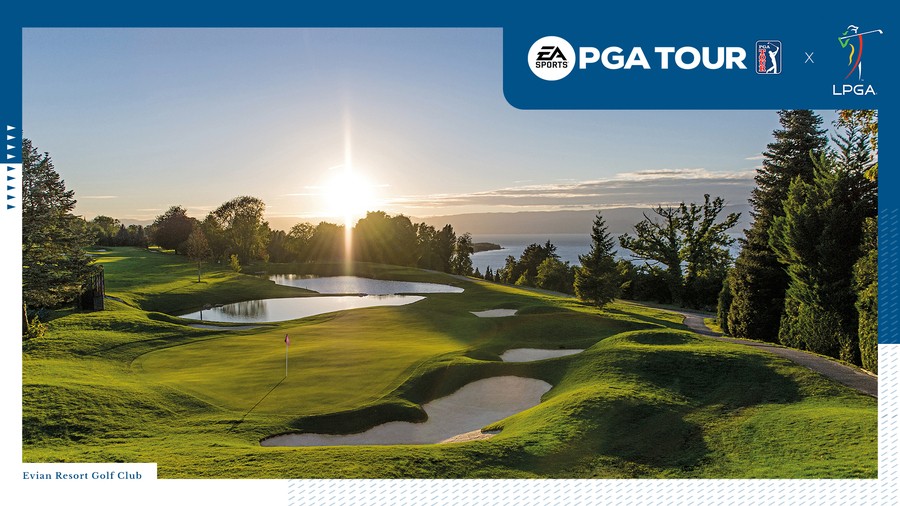 Electronic Arts has made yet another announcement relating to its upcoming EA Sports PGA Tour title. The game, coming to PlayStation 5 next year, is an officially licensed golf sim, and is already set to feature the tournaments you'd expect: The Masters will be exclusive to this game, and it'll also contain the US Open and amateur competitions. However, it's not stopping there; for the first time, the LPGA — the Ladies Professional Golf Association — will be included.
Yes, women's golf will be represented within the game. "For the first time, the LPGA Tour will be experienced in high-fidelity on next-generation consoles and will feature a wide breadth of women's golfing representation," the publisher's statement reads.
In addition, the game will feature the Amundi Evian Championship as well as the "truest representation" of the Evian Resort Golf Club, pictured above. Iona Stephen will become the first female golf commentator in the game.
"Players will have the opportunity to play as several female athletes as well as create a female golfer of their own in the newly overhauled Create-A-Player feature," the press release continues. "From having the chance to participate in a series of LPGA-themed challenges, amateur tournaments and events like The Amundi Evian Championship, EA SPORTS PGA TOUR is providing an in-depth women's golf experience in 2022."
It looks like this will be the most comprehensive golf sim yet, then. Are you looking forward to EA Sports PGA Tour on PS5? Tee up in the comments section below.