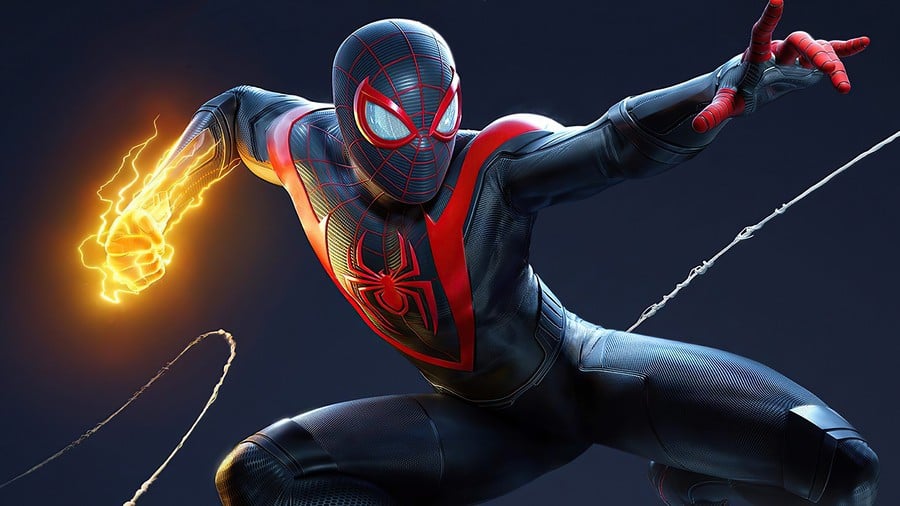 Yet another surge in PS5 stock saw Marvel's Spider-Man: Miles Morales return to the top of the latest UK sales chart, followed closely by surprise inclusion The Last of Us: Part II. The outstanding Naughty Dog title was placed on a huge discount across UK retailers last week, knocking the price down to just £9.99. That resulted in the game rising to third. Meanwhile, the aforementioned web-slinger had PS5 sales rise by 175% while the PS4 version rose 104%.
It's clear once again that when the PS5 console is in stock, people buy Marvel's Spider-Man: Miles Morales. The game sitting in-between the two Sony behemoths is Biomutant, which is a new entry after its PS4 launch on 25th May 2021. 71% of its physical sales were for the PS4 version.
Other PS4 exclusives that benefitted from Days of Play discounts were Ghost of Tsushima and God of War. The former saw a 604% increase in sales to bump it to 17th while the latter reached 37th. Back to the top 10 and Resident Evil Village makes way for the two Sony titles by dropping to fourth, while Assassin's Creed Valhalla enjoys a spike in sales to bring it up to fifth position. The remaining titles are made up of Nintendo Switch exclusives and FIFA 21 — absolutely no surprises there, then.
Here's the latest top 10 in full.
UK Sales Charts: Week Ending 29th May 2021
Marvel's Spider-Man: Miles Morales
Biomutant
The Last of Us: Part II
Resident Evil Village
Assassin's Creed Valhalla
Animal Crossing: New Horizons
Mario Kart 8 Deluxe
FIFA 21
Miitopia
Super Mario 3D World + Bowser's Fury
[source gamesindustry.biz]