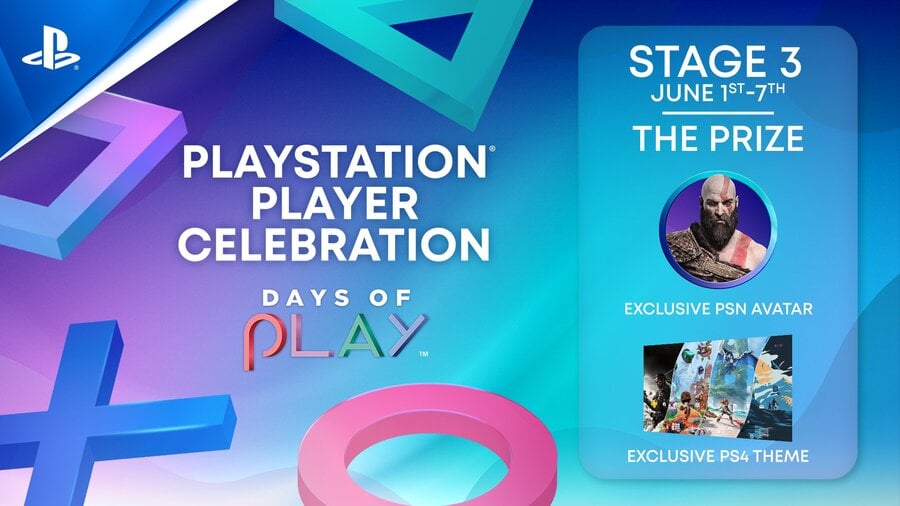 Sony's Days of Play promotion is almost at its end, but we've still got time for one more community challenge. Active right now through until 8th June 2021, entrants must play three million PlayStation titles and earn nine million Trophies. Doing so will unlock a PSN avatar themed around God of War and a PS4 dynamic theme. Sorry PS5 owners, but that theme isn't going to work on your brand-spanking-new console.
There is once again another stretch goal tied to this final list of requirements, but since none of the other bonus tasks have been completed in previous community challenges, we highly doubt this one will be achieved either. If it is finished though, there'll be another three PSN avatars in store themed around Gran Turismo 7, God of War's Atreus, and Astro's Playroom. Don't forget that rewards are delivered to your PSN messages a few days after the challenge ends.
Do you like the look of that PS4 dynamic theme? Weep if you're on a PS5 in the comments below.