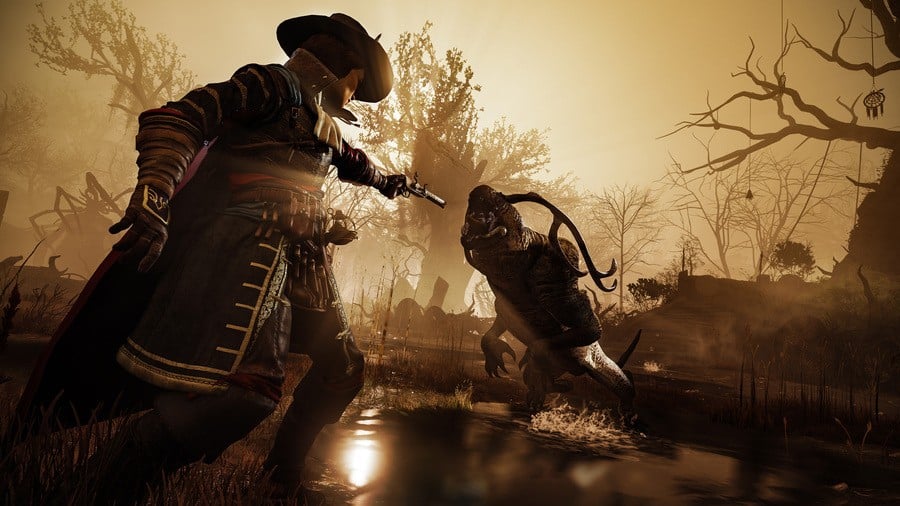 The PlayStation 5 version of Greedfall launches tomorrow, but if you redeemed the free PS Plus version offered at the start of this year, it won't upgrade to the PS5 edition free of charge. Therefore, the RPG follows in the footsteps of Final Fantasy VII Remake Intergrade, which asked PS5 users to pay full price for the Square Enix title even if they redeemed the PS Plus version on PS4 a few months prior.
The news has been confirmed by the official GreedFall Twitter account, which responded to a fan asking about this very topic. The profile responded: "The free version obtained by the PS+ subscription is not eligible for the free upgrade to the PS5 version." Rather interestingly, though, those that subscribe to Xbox Game Pass will receive the free upgrade. The game is currently part of Microsoft's subscription service and an active membership will grant you access to the Xbox Series X|S version from tomorrow.
It's an interesting move to make when, if anything, PS Plus subscribers have it worse off than those playing titles via Game Pass. PS Plus members could only redeem the game for one month while Greedfall has been part of Xbox Game Pass for a long time now. We suppose the argument here is that the RPG will one day leave Game Pass, but on day one, PS Plus subscribers must pay for the PS5 upgrade while Xbox Game Pass members don't. How do you react to this? Let us know in the comments below.
[source twitter.com]