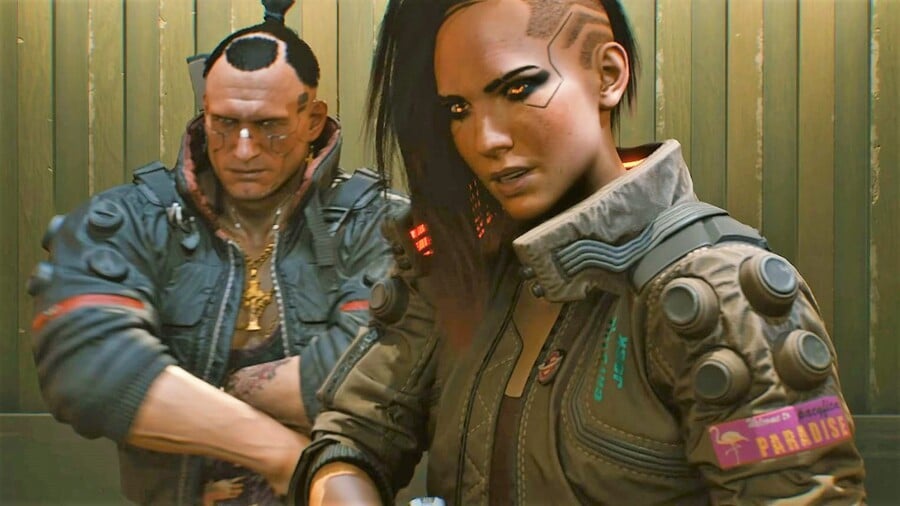 Cyberpunk 2077 developer CD Projekt Red has commented on the current state of the open world title. When it first released in December 2020, Cyberpunk ran very poorly — particularly on last-gen consoles like the PlayStation 4. It was extremely prone to frame-rate drops and all kinds of ridiculous bugs — some of them game-breaking. However, the game's biggest issue was that it crashed a lot — way more than any other game we've played on modern hardware.
The problem was so severe that it heavily influenced Sony's decision to remove Cyberpunk 2077 from the PlayStation Store. Only very recently was it reinstated, but even then, it now comes with a disclaimer that says the game plays best on PS4 Pro and PS5 (via backwards compatibility).
Fortunately, CD Projekt Red has made progress in ensuring that Cyberpunk is a more stable piece of software. Numerous updates over the last seven months or so have improved the title's technical performance, and have reduced the number of crashes quite significantly (based on our own testing, at least).
And now, it seems as though CDPR is largely "satisfied" with how well Cyberpunk 2077 is running. As translated by IGN, company CEO Adam Kiciński spoke about the game's technical state at WSE Innovation Day. Kiciński said: "We have already reached a satisfactory level [of stability with Cyberpunk 2077]. We have also worked on the overall performance, and we are quite satisfied with that."
He continues: "Of course, we have also fixed bugs and glitches, and we will continue to do so. Over time, we will be introducing fixes to the general systems that players [have pointed out as needing improvement]."
It'll be interesting to see what's next for Cyberpunk 2077. CDPR had previously stated that improving the title's stability was its first priority, with more general improvements in the pipeline. It could be that we start seeing gameplay adjustments arrive in the relatively near future, especially since the native PS5 version of Cyberpunk is still on the cards for 2021.