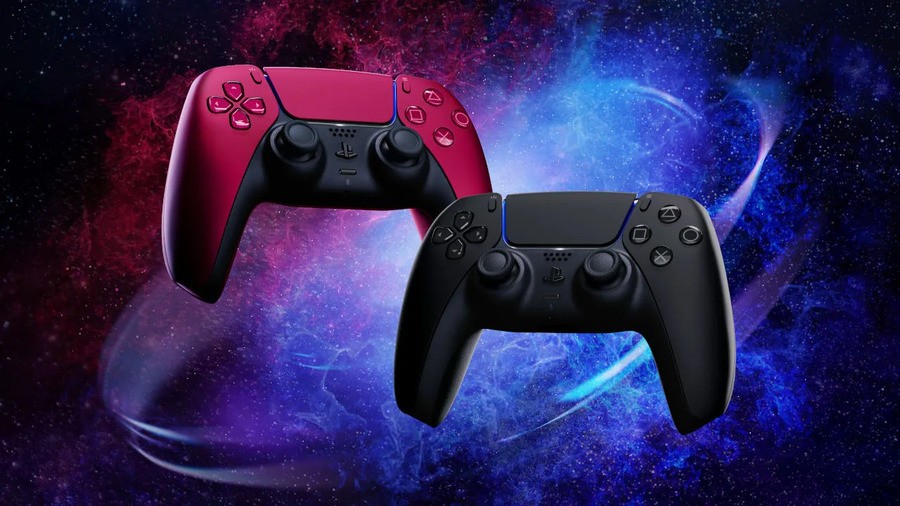 PlayStation controllers are all the rage nowadays. PS5 pads are selling well, PS4 controllers were some of the previous generation's best-selling accessories, and last week's announcement that more colours are on the way for the current-gen gizmo went down a treat. While there's no way of tracking pre-order numbers, the trailer that revealed the new PS5 DualSense controller colours of Midnight Black and Cosmic Red currently sits on 1.3 million views. It has already beaten the recent Ratchet & Clank: Rift Apart State of Play gameplay presentation by a significant margin in just two days. The demand and interest are plain to see — PS5 owners want new controller colours.
Could it then be argued that Sony isn't really doing enough in this space? When the two new cosmetic designs launch, it will have been roughly eight months since the console hit the market. It is tough to judge whether that's too long of a wait or not, but could the hardware manufacturer look across the pond for some further inspiration? Should Sony have its own controller design lab?
For those unaware, the Xbox Design Lab is a website where you can essentially create your own Xbox controller. While the service is currently taking a quick hiatus, Microsoft allows you to completely customise the look of an Xbox pad by changing its colours to suit what you like. You can then take the process further by changing the colour of individual buttons and even have your Xbox Gamertag inscribed into the build. They make for incredibly cool and personal gifts, with over 40 different colour options to choose from that add up to over one million different variants. They cost a little bit more than the standard controller, but when Sony is charging £64.99/$74.99 for the new Cosmic Red design, those interested are already paying a premium.
Would you be interested then if Sony replicated the idea? We suppose its own take would be fairly similar — choose the colours you want on the face and backside of the controller as well as tweaking the tones of the buttons. Is this how we get the classic coloured X, square, circle, and triangle inputs back? We would also love to etch our PSN ID into it as well somewhere. Just don't then go and change it otherwise the thought is lost.
Now we turn the topic over to you. Should Sony invest in this space and allow buyers to create their own PS5 controller designs instead of hoping the firm releases the exact colour and spec they're looking for? Microsoft continued to release official new Xbox controller colours when the Xbox Design Lab was active, so there's proof these things can work in unison. Would you purchase a PS5 controller customised and designed by yourself? Place your vote in our poll and share your thoughts in the comments below.