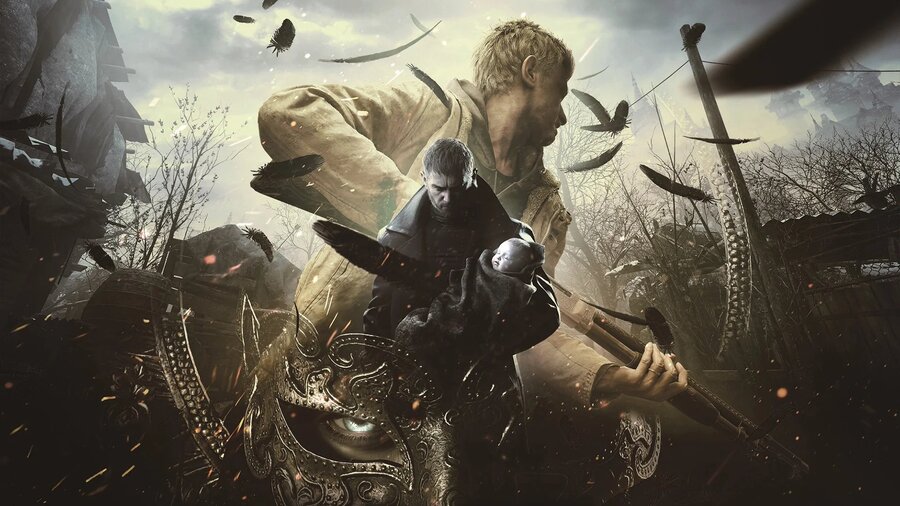 After debuting in first place in the latest UK physical sales chart, Capcom has now confirmed that Resident Evil Village has shipped more than three million copies across the globe since it launched four days ago. While previous entries have bettered it in terms of shipments at release, this makes Ethan Winters' second entry in the franchise one of the most widely distributed instalments to date. As part of a post on the official Capcom website, the publisher also shared that the Resident Evil series has now shipped more than 100 million units since its debut in 1996.
Resident Evil 6 still leads the charge with 4.5 million copies shipped within a similar timeframe to Resident Evil Village while Resident Evil 5 takes second place on four million. PlayStation 4 remake Resident Evil 2 then ties with the title in question. Resident Evil 7: Biohazard managed 2.5 million shipments three days after its early 2017 launch, so there is a notable improvement here in terms of brand new mainline entries. As usual, though, it's worth pointing out that shipped units don't necessarily reflect hard sales to customers.
Have you been enjoying Resident Evil Village so far? Post your thoughts in the comments below.
[source capcom.co.jp]