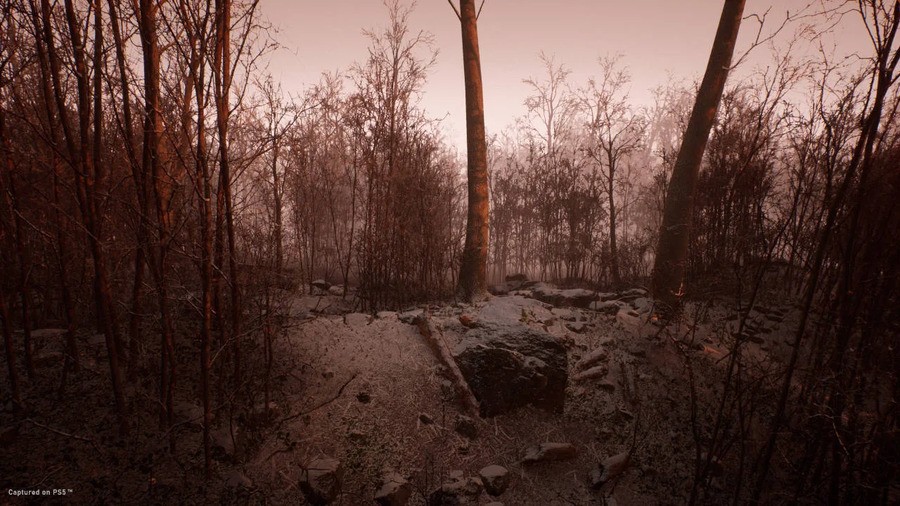 Blue Box Game Studios, the developer of upcoming PlayStation 5 exclusive Abandoned, has released a statement insisting it's not, in fact, Hideo Kojima in disguise. While much of the speculation was made in jest, fans had noticed something fishy about the survival game's announcement on the PlayStation Blog – and wondered whether there may be more than meets the eye to the story. Chatty journalist Jeff Grubb then quickly poured cool water on the gags, claiming that Xbox is in talks to sign the Metal Gear man's next title.
Here's what the Dutch developer had to say: "We received several emails regarding the Hideo Kojima rumour. We have no association with Hideo Kojima nor do we claim to have any association nor was it our intention to claim such a statement. We are a small group of developers working on a passionate title we wanted to work on for a long time. We have been assisting other studios in the past with their projects and we wanted to work on our very first big project. While it is true that we've been working on small projects in the past, we certainly didn't use that for marketing purposes. We hope this has clarified this matter and hope to see you all in our very first gameplay reveal of Abandoned."
We feel a little bit sorry for the team here, but ultimately this has resulted in a huge amount of attention on its game, with the debut trailer attracting over 300k views on PlayStation's official YouTube channel. As the old adage goes: all press is good press.
[source blueboxgamestudios.com]