Destruction AllStars' enormous Season 1 update will get underway starting next month, with developer Lucid Games rolling out the red carpet for a ton of new content. As previously announced, Hotshots will see the addition of a new AllStar, mode, and a ton of cosmetics as part of a Battle Pass-style unlock ladder.
The new AllStar is named Alba, a veteran competitor who's returning to the contest after several years away. The fiery Scot is able to summon blockers out of the ground when on foot, and can fire lasers when in her hero vehicle. "These beams can be tactically deployed as you approach an enemy player, or in response to an enemy hero vehicle bearing down on you," the PlayStation Blog explains.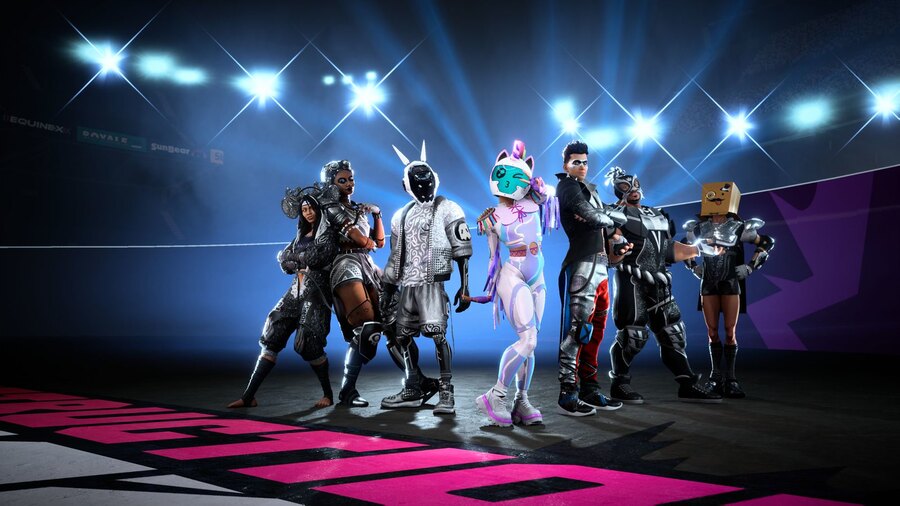 The new cosmetics you'll unlock as part of the AllStar Pass play into the red carpet theme, so you'll be getting lots of "posh" outfits, with tails and ties the order of the day. "To progress your AllStar Pass, you'll need to earn Season Points by completing matches online, with additional points on offer through new Seasonal Challenges and Sponsor Challenges," the blurb adds.
There are 100 tiers of unlockable content, and it'll cost 1,000 Destruction Points to buy in, which works out at about £7.99/$9.99. Of course, if you don't want to pay, then there'll also be free tiers for you to enjoy. Alba will also be getting a new single player Challenge Series, which will be available to purchase using Destruction Points as well.
As previously reported, Hotshots will also mark the addition of Photo Mode, as well as the new team-based Blitz game mode in June, which Lucid Games expects to become the new competitive standard for the release moving forwards. You can check out all of the new features and cosmetics in the trailer embedded above, and there's a lot more information on the PS Blog as well.
[source blog.playstation.com]