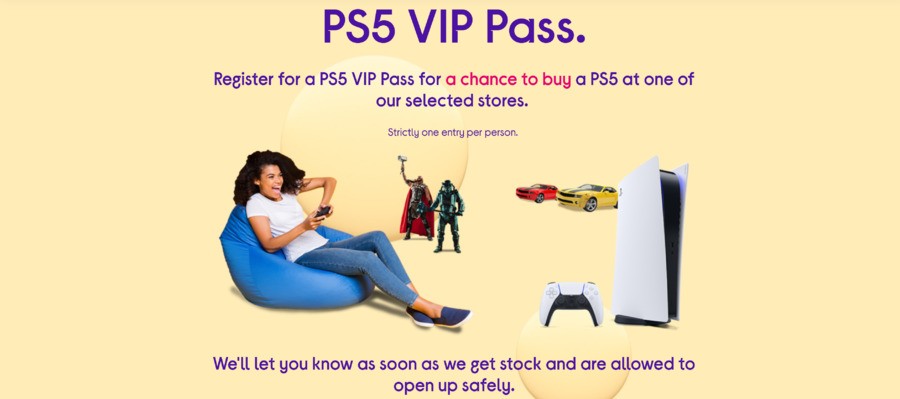 As many of you who've spent the past six or so months desperately searching for PlayStation 5 stock will know: the console is almost impossible to find. This is mostly because demand is extremely high, but scalpers certainly haven't helped matters, gobbling up units and reselling them at a profit on auction sites like eBay. It's an issue that's prompted comment from the British government.
UK retailer Currys PC World has attempted to solve the problem with a new lottery system, allowing interested parties to sign up for its Priority Pass, which will provide random customers with the opportunity to purchase a console. This week it started sending entrants buying codes, which remain valid for 72 hours.
Unfortunately, due to ongoing lockdown rules, lucky consumers won't be able to pick up their new console from a local store until 12th April, so the wait goes on for many. Obviously, having a guaranteed unit is preferable to duking it out against scalpers online, however. Anyone unsuccessful in the most recent lottery will be re-entered into the next draw.
Stock has improved in the UK of late, and it's helped propel key titles like Marvel's Spider-Man: Miles Morales to the top of the software charts. Of course, the system is still a long way away from being readily available – even if Sony has said it's manufacturing as many units as it possibly can. Hopefully things start to settle as the year goes on.
[source videogameschronicle.com]