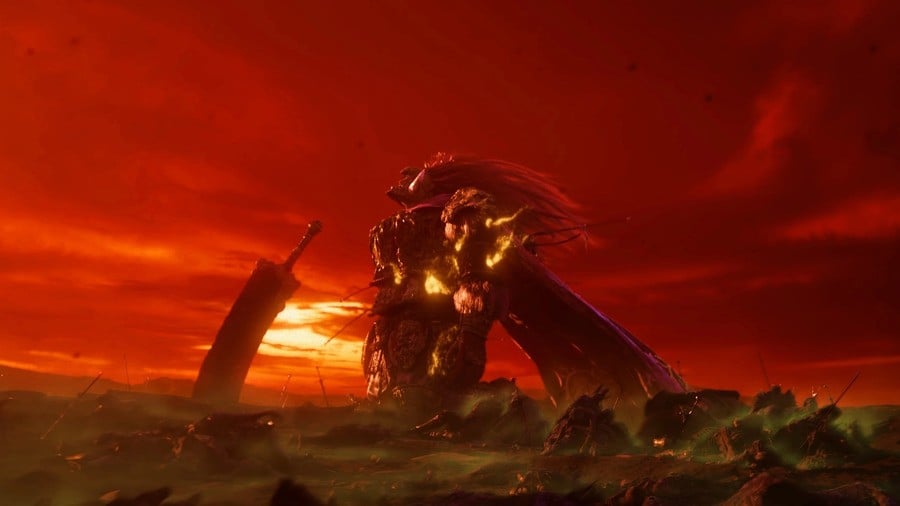 A leaked Elden Ring trailer that's allegedly circulating in online chat groups has the Internet abuzz, as gamers desperately search for the video clip. This weekend, rumours flared regarding an imminent re-reveal of the hotly anticipated FromSoftware release, and that led to a denial from Microsoft regarding a rumoured event and even chatter about a potential Bandai Namco livestream.
Now it's been reported that footage of the title has leaked – and VGC claims to have seen it. While the video can't be shared for legal reasons, the publication notes that the off-screen clip is labelled as confidential, and shows "Souls-style melee combat, boss battles against a fire-breathing dragon and a large, sword-wielding foe, and a glimpse at horseback combat in a large, open environment".
The clip – which has had its existence corroborated by Bloomberg journalist Jason Schreier – is said to only be a small portion of the trailer, and there's no release date shown. VGC reports that the title has been delayed multiple times internally, due to the ongoing coronavirus pandemic. The publication, citing sources familiar with the game's development, says it's unlikely the game will launch this year.
Nevertheless, the existence of a confidential trailer suggests that – as reported over the weekend – a re-reveal may be imminent. We can't imagine it'll be too long before this leaked footage finds its way into the public, although Bandai Namco will no doubt be fighting fires behind-the-scenes. It could be an interesting day for FromSoftware fans.
[source videogameschronicle.com]