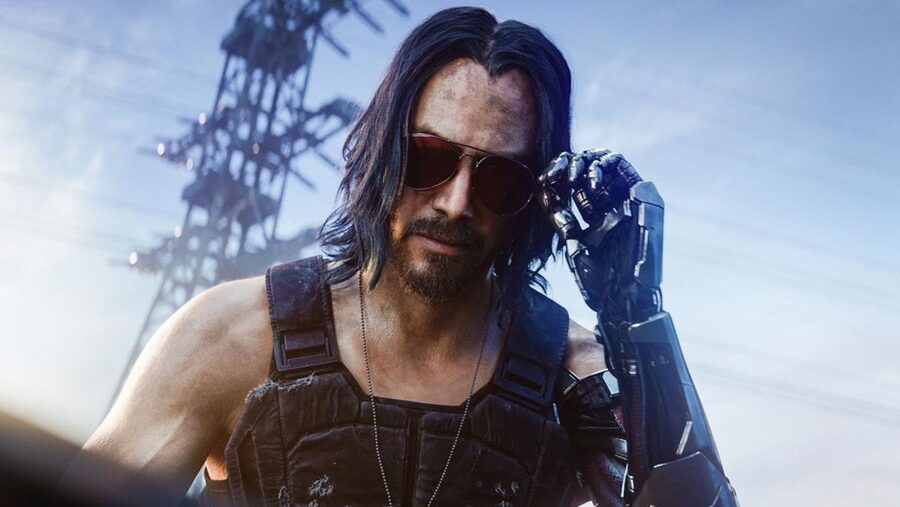 In an unprecedented move, Sony delisted Cyberpunk 2077 from the PlayStation Store back in December of last year. In just a few weeks, we'll have hit four whole months of being unable to buy the game digitally on PS4 (and PS5 via backwards compatibility). However, developer CD Projekt Red now believes that it's getting "closer" to a world where Cyberpunk 2077 is allowed back on Sony's storefront.
And that's mainly down to the numerous updates that the game has received since launch. The latest of which, patch 1.2, promises a gigantic list of stability improvements and bug fixes. Based on our own testing, the state of Cyberpunk 2077 on PlayStation consoles is still far from perfect — but it's certainly better than it was.
Is it enough to get Cyberpunk 2077 back on the PlayStation Store, though? Well, that's up to Sony. During CD Projekt Red's most recent investor call, SVP of business development Michał Nowakowski said: "We have published several patches. We have just published a really big one yesterday and we have published several hotfixes. Each and every one of them brings us closer to going back to the PSN store."
"However, the final decision, you have to understand, belongs to Sony. We do believe we're closer than further, but of course, the final call is theirs, so let's wait and see."
We assume that there will come a time when Sony welcomes Cyberpunk 2077 back to the PlayStation Store — but who knows when that'll happen. It could be that patch 1.2 has done enough, but as Nowakowski says, we'll have to wait and see.
It's also worth noting that a native PS5 version of Cyberpunk 2077 is still on the cards for 2021. If the PS4 edition still isn't back on the store before that comes around, then it's going to be a rather awkward launch.
When do you think Cyberpunk 2077 will reappear on the PlayStation Store? Place your bets in the comments section below.
[source kotaku.com]