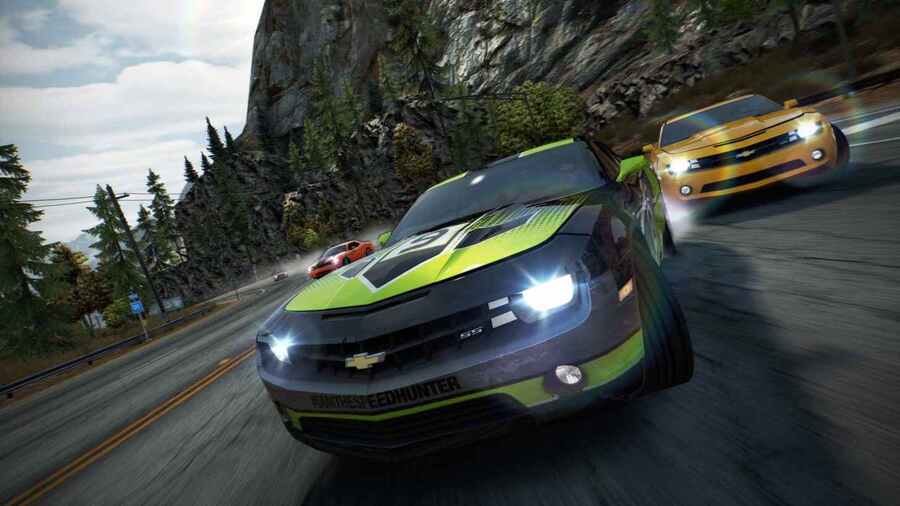 Need for Speed: Hot Pursuit Remastered brought back one of the better entries in the series on PlayStation 4, with upscaled visuals and all the DLC rolled into one package. It's not the highest effort remaster ever, but the game itself remains a super fun arcade racer. One feature fans of the franchise love is customising vehicles, and this is something that was sadly missing from Criterion's Hot Pursuit. However, a big update is about to hit the game that will remedy this shortcoming.
Yes, a livery editor is being added to the remaster. As part of the next patch for Hot Pursuit Remastered, you will be able to adorn your favourite cars with custom designs. When you're in the vehicle select screen, two new icons will appear in the bottom right — one takes you to a selection of livery presets, and the other allows you to make your very own wraps. Want your Bugatti Veyron to have yellow polkadots and a big pink star on the bonnet? Have at it.
Custom wraps will show in online races, but can't be shared with other players, so the feature is for personal use and for showing off to strangers.
This isn't the only thing coming in the update, though. Were you left a little disappointed by the remaster's performance? Well, there's good news — if you have the right hardware. Those of you with a PS4 Pro will be pleased to know that this update will enhance the game's frame rate and resolution, boosting it to an "uncapped 50+ FPS" and 4K. If you're playing the game on PS5 via backwards compatibility, the game will run at 4K and 60 FPS. To enable these improvements, a new Maximum setting has been added in the options.
Finally, this update includes a wide range of bug fixes, which you can read up on through here. All in all, it sounds like a great update to the game — we're certainly keen to see it running better on PS5. Will you be hopping back in the driver's seat to check out these changes? Honk your horn in the comments section below.
[source ea.com]