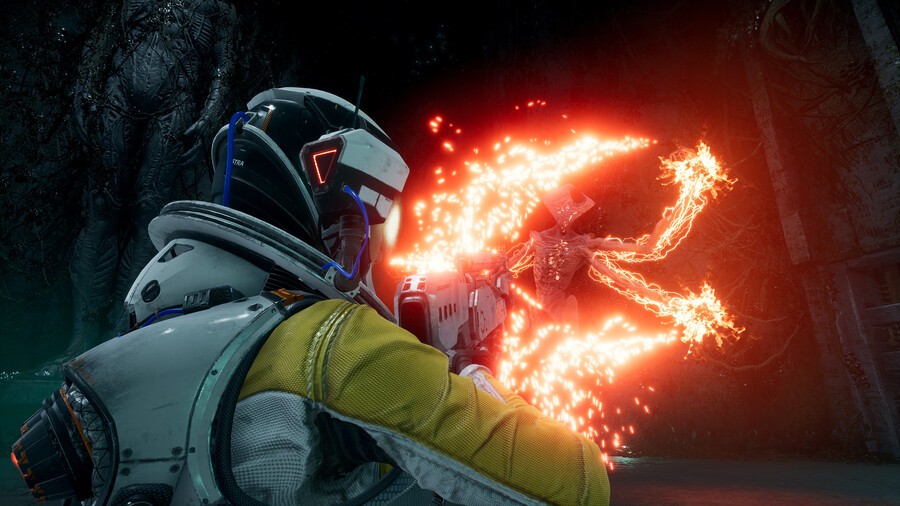 I'm really looking forward to playing Returnal. I, like everyone at Push Square Towers, have been a long-time admirer of Housemarque and the kind of games it makes. Super Stardust HD was one of my favourite PlayStation 3 games, and I'd rate both Resogun and Nex Machina as must-play titles on the PlayStation 4. I'm just worried that the Finnish studio's new title is going to struggle at retail, for reasons beyond its control.
Sony controversially raised the price of first-party releases prior to the generation getting underway, and we've all been struggling with the optics of $69.99/£69.99 games ever since. I had hoped, however, that the manufacturer was going to continue its good work from the PS4 era, adapting price points depending on the scale of the project. It recognised, for example, that it couldn't charge the same for Concrete Genie and MediEvil as God of War. That was smart.
Returnal, however, is available for pre-order right now at the plum sum of $69.99/£69.99. Now, I mean no disrespect to Housemarque because I genuinely think this game looks fantastic, but that's more than Marvel's Spider-Man: Miles Morales. Heck, that's more than Cyberpunk 2077; obviously I appreciate CD Projekt RED role-playing game is a PS4 title – and a poor performing one at that – but clearly these projects aren't on the same scale.
To be brutally honest, I think I'd struggle to fork over $69.99/£69.99 for Horizon Forbidden West and God of War: Ragnarok, so what hope in hell does Returnal have? It's a new intellectual property from a proven developer, yes – but if I'm doubting whether I'm willing to pay full-price for the next chapters in two franchises that are generation defining to me, then what chance does the unknown third-person arcade shooter have? Practically zero.
Sony tried to flog $69.99/£69.99 pre-orders for Destruction AllStars, but after no doubt seeing real-world pre-order data, it ultimately decided to include that title with PS Plus. Now obviously that's a multiplayer release that relies on attracting a large audience, but does anyone believe it would have made the alteration if pre-sales were anywhere near its expectations? Clearly it was posting some dreadful pre-order numbers, and I've no doubt that was partially influenced by the price.
PlayStation is a great publisher that makes great games, and I appreciate the effort and artistry that goes into them. But at a time when rivals are pushing low-price subscriptions – no matter how sustainable the business model is – I just don't think it's going to get away with this kind of pricing, especially for unproven titles like Returnal. My big worry is that the releases are being set up to fail, and that flat-out stinks for everyone involved.
---
Do you think Returnal is being set up to fail by Sony's expensive PS5 pricing? Do you think the game can find success at $69.99/£69.99? Should the platform holder be more flexible depending on the project? Cough up in the comments section below.