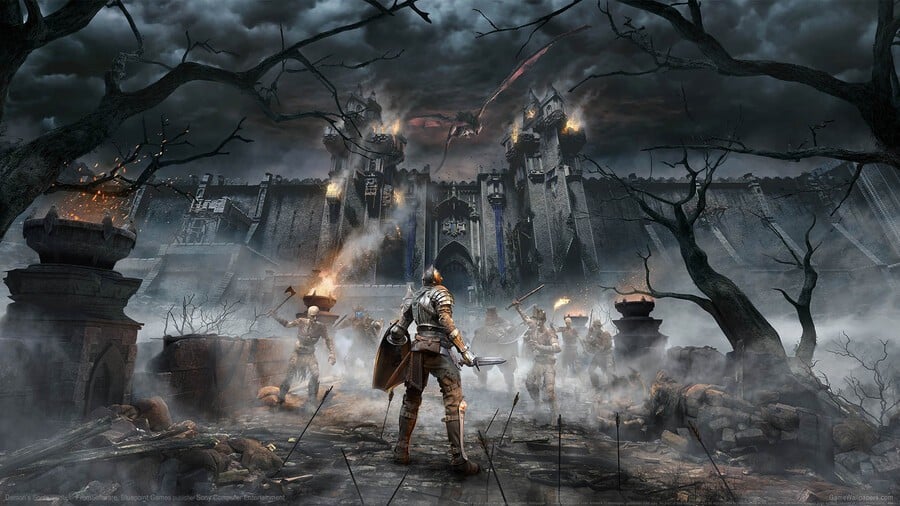 I'm in a rather unique and extremely lucky position where it's my full-time job to cover and play games. As such, rarely does a day go by where I have don't have a handful of hours to invest in the latest PlayStation game each evening, and even into the early hours of the morning on the odd occasion. That's a privileged situation to be in, and I want you to know I understand that before we begin. I don't need to leave the house to remain employed and I don't have a family to look after — not yet, anyway. But because of these factors, I haven't had a backlog for a very long time. I'd play each PlayStation 4 release at launch, finish them up, and then head back to the latest Battle Royale game to fill the gap until the next one rolls around. But since the PlayStation 5 arrived in my home, things have drastically changed.
It helps when a long list of quality launch titles all launch at once because I'm currently overwhelmed by the sheer number of PS5 games I have to play right now, and I'm loving it. I'm fully invested in Demon's Souls at the time of writing, working my way through one or two levels and bosses each night. I recently finished Marvel's Spider-Man: Miles Morales and I'll be targeting the Platinum Trophy before too long, but that and the Bluepoint Games epic only scratches the surface of what's to come. The massive Assassin's Creed Valhalla is waiting patiently on my PS5 SSD, so too is Yakuza: Like a Dragon and Bugsnax. I haven't even gotten around to purchasing Sackboy: A Big Adventure, Devil May Cry 5: Special Edition, and The Pathless yet. I'm notorious in the Push Square Slack channel for never having anything to play and now I'm the one with the most!
I could quietly work my way through all of these PS5 titles, but the biggest kicker is, of course, Cyberpunk 2077. I simply cannot add that to the back of my backlog and get round to playing it some time in 2021 — it needs to be experienced as soon as possible. A funny change of heart because I was considering waiting until the PS5 version rolls around. And because of that, everything must be placed on hold. My plan is to finish up Demon's Souls and earn as many Trophies in Miles Morales' next-gen adventure before heading to Night City and never coming back until the credits roll. In the meantime though, I'll still be adding more games to the backlog! Haven, Dragon Quest XI S: Echoes of an Elusive Age, and Call of the Sea via Xbox Game Pass to name just a few. And from where I stand, this is a great problem to have.
We're approaching a bit of a drought in PS5 releases as Christmas and the next year roll around, with Hitman 3 being the first title of 2021 worthy of excitement. That leaves me roughly two months to fully invest in the next-gen games I'm suffocating in — something I'm really looking forward to doing. Let's get a 100-hour playtime racked up in Assassin's Creed Valhalla, another Platinum Trophy in Yakuza: Like a Dragon, and catch every Bugsnak Young Horses' unique adventure. For how much people complain about having a backlog, for once I'm chuffed to have one. I bought 13 Sentinels: Aegis Rim in the PlayStation Store sale yesterday, but when will I actually get to play it? Who knows!
I've missed this feeling. Instead of drawing up a list of what 2021 will bring us on PS5, let's take a second or two and take in what we already have. Sony delivered a fantastic launch line-up during a truly terrible year, and if even I haven't managed to make a big dent in those titles, I can't imagine what those with a proper job are facing. But rather than seeing it as a chore, enjoy and embrace your backlog. It's not a second job — it's something to enjoy. Take some time this month to have fun with games. I think you deserve it.
---
How do you feel about your own backlog? Do you enjoy having one or do you wish it could be wiped from existence? Place your vote in our poll and share your thoughts in the comments below.