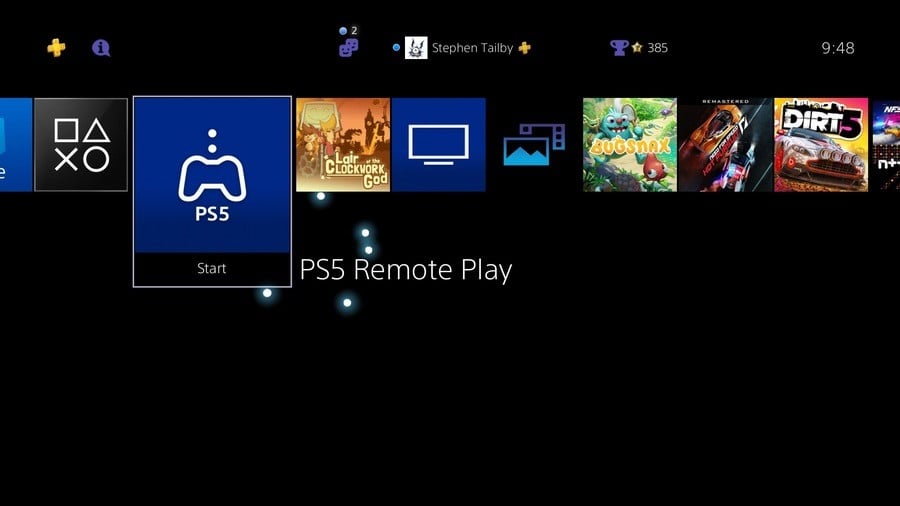 Well, we didn't see this coming. As discovered by VGC, Sony has suddenly added a PlayStation 5 remote play app to your PS4's menu. Go on and check, we'll wait.
With literally no fanfare whatsoever, the platform holder has dropped PS5 remote play functionality onto PS4. At the time of writing, there's no official information on this, so bear with us. At face value, it would seem that you'll be able to control and play your PS5 via remote play on your PS4 console.
Booting up the app, it says "Use this PS4 to connect to and control your PS5," with an option to "Find Your PS5". The options menu contains three resolution settings to best match your connection speed — 540p, 720p, and 1080p. We've now tested the app with our pre-release PS5, and can confirm it works as you'd expect.
Anyway, the bottom line is that you can access your PS5 via remote play on a PS4, which is pretty cool. Remote play will also allow you to control your PS5 via PC and mobile devices. We suppose if you really wanted to play PS5 games with a DualShock 4 controller, this is one way to do it.
Again, we'll update this page if and when we learn more.
[source videogameschronicle.com]