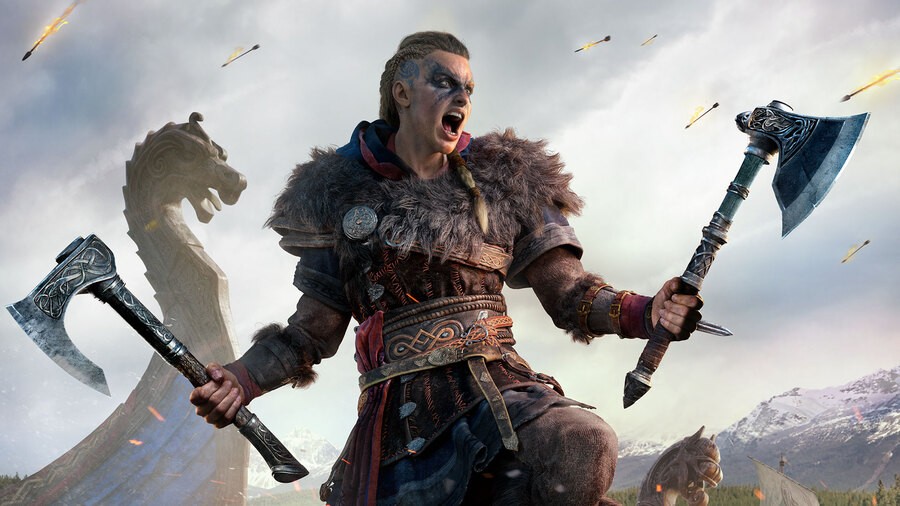 Assassin's Creed Valhalla has proved a hit with players, as the series secured its largest launch in series history. That means it outpaced previous record holder Assassin's Creed III, which sold around 3.5 million units during its first week. Here's the PR for precise wording: "Building on favourable review scores and early player response, Assassin's Creed Valhalla has sold through more units in its first week than any other Assassin's Creed game sold during the same period."
It's a particularly impressive result when you consider that it's a flagship PlayStation 5 launch title, which isn't out in Europe yet. However, it does feature a free PS4 to PS5 upgrade, which may have swayed consumers to purchase the game last week.
Now for some statistics: "Players are already well into their adventure in Assassin's Creed Valhalla, covering more than 4 million kilometres, building their settlements (over 55 million buildings already unlocked since launch), and becoming fully immersed in the Norse and Saxon culture through the Orlog dice games (over 3.5 million games of Orlog have been won so far) or even enjoying the drinking and flyting contests (over 1.8 million players have won at least one drinking game since launch)."
We liked the game a lot in our Assassin's Creed Valhalla review, but felt it was a bit buggy on the PlayStation 4. We'll be revisiting the title later this week on PS5, so look out for that.